Five Wisdom Energies: Understanding the Feminine and Masculine of Who We Are
With Irini Rockwell
August 21 - 28, 2021
Please Note: we cannot accept visitors from outside of the "approved regions" specified by the Nova Scotia Government. Please check the current Travel Guidelines on our homepage before registering. 
This is a hybrid on-land, online program. There are limited on-land spots available. If you're interested please register early.
The feminine and masculine are universal qualities that are expressed throughout  every level of human experience, from the way societies operate to everyday activity to momentary perception. They have cosmic proportions and yet are very immediate in our life. 
Unfortunately, most often we find ourselves full of confusion and emotional turmoil with these seemingly oppositional energies. Yet we can heal this inner fragmentation and come into the full spectrum of who we are because both feminine and masculine energies exist innately within us! 
As well, societal patterns are perpetually locked into a feminine and masculine duality. Could we come to see society as a dynamic mandala? See that all that happens is just  energy—constricted or flowing, predictable or surprising? Could we learn to lean into the powerful energy of the constriction and see the wisdom within it? This is in fact the profundity and ultimate skillful means of the Five Wisdoms mandala. 
About Five Wisdoms Practice
The Five Wisdoms, also referred to as the Five Buddha Families, are traditional Tibetan Buddhist teachings relevant to these challenging times. They are a vehicle for self-discovery and a tool for working with others in everyday life, both personally and professionally.
Each of us possess all five energies. Depending on how awake we are to our fundamental nature, the energies can be expressed in ways that reflect our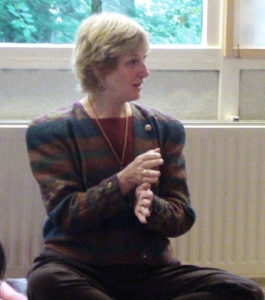 innate wisdom, or in ways that reveal our confusion. According to Buddhist teachings, we all possess both feminine and masculine qualities, so we can express each regardless of our sexual identity.
Through the practice of yogic postures, the energies of our outer, phenomenal world and our inner, psychological realm can be experienced and understood as five different qualities—simple presence, clarity, richness, passion and action—with infinite permutations. Opening to our energy with gentleness and kindness allows us to develop unconditional confidence and a tender heart or maitri. We uncover our strengths and let them shine! We radiate a natural brilliance, our authentic presence.
For a further exploration of each of the five wisdoms, you are invited to explore the teacher's website.
What to Expect
This program engages us in the immediate experience of embodied energy.
We will have talks and discussion, practice the Five Wisdom postures with coloured glasses,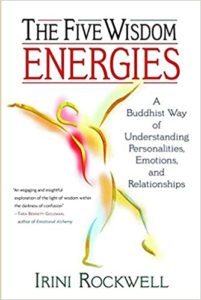 and do interactive practices. Through moving, vocalizing, and role playing, we explore the dynamics further and have insights that cultivate of the best within and around us.
These practices help us develop personal integration through direct experience of the basic elements of our existence: our body, emotions, thoughts, psychology, the spiritual dimension and surroundings. Discovering our unique way of perceiving and interacting with the world yields enormous insight into our patterns: what we think, feel, say, and do.
More specific information about what to bring and expect will be emailed to participants prior to the program. If you have never been to Dorje Denma Ling before, please explore our website.
Schedule
Arrival Day Talk: Saturday, August 21 at 4:00 pm
Sunday through Friday: 7:30 am to 9:30 pm (with breaks for meals and personal time)
Departure Day: Last Session Saturday, August 28 at 9:00 – 10:30 pm
A more detailed schedule will be posted on the bulletin board when you arrive.
Who Should Attend
There are no pre-requisites for this course: everyone who is interested is invited to attend. However, enrolment is limited to 25 participants (combined registrations for on-land and online).
Please note, if you have significant physical challenges, you are still welcome to attend. You will be instructed as to how to modify the postures.
References
The Five Wisdoms Institute (Irini Rockwell's website)
The Five Buddha Families (Lion's Roar article)
Embodied Transformation (Shambhala Times article)
Costs
Tuition: $550 CAD
Meals: $105 CAD
Accommodations: Varies by selection. (Options can be viewed on the Registration Page.)
Useful Links
Participant Info
How to Get Here
Financial Aid Form
Sign up for the Dorje Denma Ling Newsletter
Leader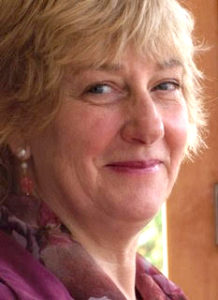 Irini Rockwell
Irini Rockwell has been internationally recognized for over 30 years as a Buddhist teacher, author, coach, and trainer. Her writings include two books: The Five Wisdom Energies, a Buddhist Way of Understanding Personalities, Emotions and Relationships (in 10 languages; published in 2002) and Natural Brilliance (published 2012). Of her calling, Irini explains, "For decades I have been deeply interested in the essence of who we are and how we can bring out our best to serve the world. The Five Wisdoms have been the vehicle to bring together my training in Buddhist dharma, psychology, meditation, (mindfulness and awareness), compassion, psychotherapy, leadership, mind/body disciplines, movement, and…
Learn more about Irini Rockwell