What is Your Wisdom in The New Normal? (Live, Online Course)
With Irini Rockwell
September 26 - October 10, 2020
A Three-Week Class on Saturdays, Starting September 26, 2020
10:00 am Pacific / 11:00 am Mountain  / 12:00 pm Central  / 1:00 pm Eastern / 2:00 pm Atlantic / 7:00 pm Central Europe
What is your wisdom energy? Guided by your innate wisdom, can you turn this pandemic into a pandemic of possibility? Are you ready for a fresh start?
Discover your unique style of brilliance, intelligence, and effectiveness in ways you interact with the world. Meet the new reality with insights into your:
thinking style

emotional landscape

way of engaging with others

action tendencies
By developing a sense of self-acceptance and compassion toward others, you can: 
uncover your strengths

reduce stress

gain personal integration

unlock embodied wisdom
Course Format
This training emphasizes experiential learning in a community of radical acceptance. You learn to align with the best of who you are, authentically present and resilient.
A workbook and keynote slides provide the training contents: writings pertinent to our topic, infographics, and guidelines for experiential learning exercises. Readings are assigned from Irini Rockwell's books, "The Five Wisdom Energies" and "Natural Brilliance." Sessions are recorded and sent to you. 
It is recommended that you purchase or borrow these books to read during the course.
Working with the Five Wisdoms to Make the Best of the Pandemic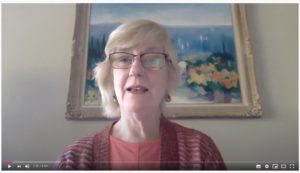 A few words from Irini about the upcoming course. For more videos and articles, visit the Five Wisdoms Institute website.
Session Dates and Times
Sessions meet at the same time for 3 weeks for two hours. Session start times: 
7:00 pm Central Europe / 2:00 pm Atlantic / 1:00 pm Eastern / 12:00 pm Central / 11:00 am Mountain / 10:00 am Pacific 
Session 1  September 26

Session 2  October 3

Session 3  October 10
Who Should Attend
This course is open to both new and experienced meditation practitioners. All are welcome.
Important Notes: Regarding the Registration Process
There will be a workbook and keynote slides sent to you upon registration which you are asked to study prior to the first session. For this reason, late registrations cannot be accepted.

Irini Rockwell has found that people benefit most from the online sessions when they are more interactive, which requires some preparation on the part of participants to ensure this is possible.
REGISTRATION WILL CLOSE ON SEPTEMBER 21 . This is to ensure you have a few days to review the course materials before the first session.
If for some reason you do not receive a confirmation of your registration, including the attached workbook, please check your spam folder. If you cannot find the email on your computer, or you cannot open the attached documents, email

[email protected]

.
The Zoom meeting link will only be sent to you about 10 minutes before each of the three sessions, and will come directly from Irini Rockwell. This ensures you don't have to go searching for it in your emails. Just look for it close to start time.
Cost
Suggested: $108 CDN
(Approx. $80 US)
Payment is by credit card or e-transfer to [email protected].
Generosity policy applies. If you are experiencing financial difficulties due to loss of income, please email [email protected] and indicate what you are able to offer for the four-week program. We understand, and would like everyone who is inspired to participate to be able to do so.
If you are able to offer more, your support will be much appreciated.
Leader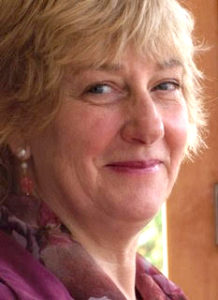 Irini Rockwell
Irini Rockwell has been internationally recognized for over 30 years as a Buddhist teacher, author, coach, and trainer. Her writings include two books: The Five Wisdom Energies, a Buddhist Way of Understanding Personalities, Emotions and Relationships (in 10 languages; published in 2002) and Natural Brilliance (published 2012). Of her calling, Irini explains, "For decades I have been deeply interested in the essence of who we are and how we can bring out our best to serve the world. The Five Wisdoms have been the vehicle to bring together my training in Buddhist dharma, psychology, meditation, (mindfulness and awareness), compassion, psychotherapy, leadership, mind/body disciplines, movement, and…
Learn more about Irini Rockwell