(Online) Milarepa Day
With Kristine McCutcheon
February 27, 2021
Celebrating the Life and Realization of Milarepa

10:00 a.m. – 9:00 p.m. Atlantic
This is one of the annual celebrations of our community held on the full moon following Shambhala Day (or close to it). This opportunity to come together and join our voices in union with the words of others who, like Milarepa, have struggled with disillusionment, worked with renunciation and searched for a path and a teacher.
By reading the dohas and stories in The Rain of Wisdom we are connecting to the practice of devotion, courage and insight through our Kagyu lineage holder songs.
We start and end the day with a Guru Yoga practice of Milarepa. If you are practicing at home or in person with us – let this be a day of silence so that the voices of the gurus can penetrate our usual chatter.
It is a full day that you can drop in or out of as you wish. The power of the moon and the coming together of whole communities of Buddhist practitioners may it benefit all beings.
Leader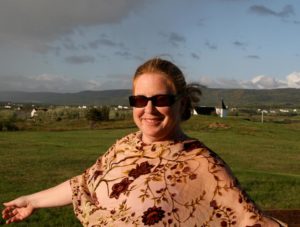 Kristine McCutcheon
Kristine McCutcheon is a householder yogi in the Shambhala tradition.  Whose buddhist practice includes completing a 3 year retreat, studying with Ven. Thrangu Rinpoche, Khenpo Rinpoche, Pema Chodron and her heart teacher Sakyong Mipham Rinpoche. Kristine lives with her husband in Cape Breton between the mountain and ocean.
Learn more about Kristine McCutcheon