Krodhikali Weekend Retreat
With Mark Nowakowski
October 1 - 3, 2021
The Play of the Great Secret Dakini
A Terma of the Vidyadhara Chögyam Trungpa Rinpoche 
Krodhikali, the Black Wrathful Lady, is the completely wrathful form of Vajrayogini.
Note: This is a hybrid program. Some participants will be joining us on Zoom.
The prophecy of this terma precisely describes these current dark times of rampant disease and epidemics, societal injustice and upheaval, drug abuse and environmental destruction. Its compassionate practice is essential and helpful to all beings.
Sixty years ago, the Vidyadhara Chögyam Trungpa Rinpoche discovered this dzokchen terma of Krodhikali in Tibet. The Nalanda Translation Committee translated this with the guidance of Karma Senge Rinpoche and he gave the abhisheka to us in 2013. On our visit with him in 2019, he strongly encouraged us to give the reading transmission (lung) and practice this with Vajrayogini sadhakas. He also gave his permission for people with the lung to practice online with a Vajrayogini sadhaka who has received the abhisheka.
This combined in-person and online retreat is open to all Vajrayogini practitioners who have the lung. If you are joining us in person and need the lung, this will be offered at the beginning of the weekend. The sadhana liturgy will be available for purchase, and will be scrolled online.
Over the course of the weekend, Mark will give five teachings with Q&A discussion sessions, and lead 4-6 90-minute practice sessions. As encouraged by Karma Senge Rinpoche, in our practice and study, we will focus on the meaning and meditation, not the ritual.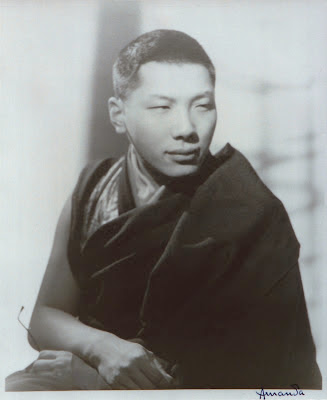 Practice Requirements
To practice this, you need to receive either the abhisheka from Karma Senge Rinpoche, OR the lung from anyone who has received the Krodhikali abhisheka, OR from anyone who has received the Avalokiteshvara Sadhana of Nonmeditation abhisheka as well as the lung for the Krodhikali Sadhana. All these people can give this lung to other Vajrayogini practitioners, in-person only.
Mark recently gave, or is about to give, the lung at Karme Chöling (8/5), Washington DC (8/30), Dorje Denma Ling (9/3 & 10/1), and Boston (9/17). Pre-pandemic the Translation Committee has given this lung in Halifax, Boulder, Tucson, New York, London, Italy, and Nepal.
Students who have received the abhisheka from Karma Senge Rinpoche can practice on their own. Students with just the lung can practice only in a group setting, either in-person or online, with an abhisheka recipient present.
Beginning last January 2020, to facilitate group practice, Ocean and the Nalanda Translation Committee has been offering an online Krodhikali practice every Friday at 1pm Eastern Time (EST). When you have received the lung, you are welcome to join us any Friday in the Ocean Vajrayana Shrine Room.
Schedule
Friday October 1
7:30 pm to 9:30 pm ADT
Introductory talk on Krodhikali and VCTR termas  (30 min)
Lung, if needed for those in-person  (If joining online, you MUST have the lung already.) (30 min) 
Q & A discussion  (30 min)
Saturday October 2
9:00 am to 12:30 ADT
9:00-10:30 — Practice
10:30-11:00 — Break
11:00-12:30 — Teaching with Q&A Discussion
2:30 pm to 6:30 ADT
2:30-4:00 — Teaching with Q&A Discussion
4:00 – 4:30 — Tea Break
4:30-6:30 — Practice & Protectors
Sunday October 3
9:00 am to 12:30 ADT
9:00-10:30 — Practice
10:30-11:00 — Break
11:00-12:30 — Teaching with Q&A Discussion
2:30 pm to 5:30 ADT
2:30-3:30 — Teaching with Q&A Discussion
3:30-4:00 — Break
4:00-5:30 — Practice & Closing
Costs
Tuition: $108 CAD
Meals: $40 CAD
Accommodations:
Prices vary. (
Options can be viewed on the Registration Page.)
Useful Links
Participant Info
How to Get Here
Financial Aid Form
Sign up for the Dorje Denma Ling Newsletter
Leader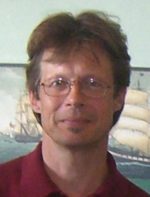 Mark Nowakowski
Mark Nowakowski met the Vidyadhara Chögyam Trungpa Rinpoche in 1972 and has been his student ever since. He currently studies with other Kagyü and Nyingma masters. Mark is a senior member of the Nalanda Translation Committee and a senior teacher in the Shambhala mandala. He did his first Fire Offering in 1985, and his second that same year with the Vidyadhara, and with Sakyong Mipham Rinpoche the following year. Since then he has led many Amending and Four Karma Fire Offerings. In 2006, he requested the Sakyong's blessing and permission to do weekend rite-of-aid fire offerings to benefit our mandala…
Learn more about Mark Nowakowski