(Online) Ways of Seeing and The Way of Nature: Contemplative Photography, Haiku and Deep Ecology
With John McQuade
July 1 - 6, 2021
Old Pond –
a frog jumps in
the sound of water

-Basho
When eye, heart and world are in the same place, at the same time, your experience is direct and your art expressions are spontaneous and vivid.
This program engages the contemplative arts of Nalanda Miksang photography and haiku. Haiku is a short contemplative poetic form that contains references to Nature. Nalanda Miksang photography is based on the Dharma Art teachings of Chogyam Trungpa.
Both arts are experience based – working from direct perception to direct expression. In the Eastern traditions, such contemplative arts are call "ways:" ways of being with the Way of Nature as a way of engaging a basic harmony. These contemplative arts, besides making brilliant photographic and written images, connect us with the deep ecology of finding our place with this Earth.
Who Should Attend
There are no pre-requisites for this program. Basic instruction in photography and haiku will be provided.
If you are a photographer, connecting with a strong "first perception" will enhance the art impact of the final image. If you are a writer direct perception will connect you with the energy of inspiration. If you engage in meditation, connecting with direct perception will bring insight into your post-meditation experience.
Program enrolment is limited to 15.
What to Expect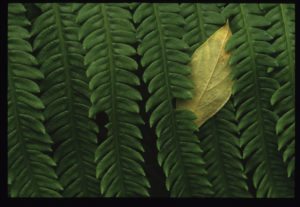 References:
Website: www.miksang.org
Contact John: [email protected]
Books: Looking and Seeing, and Heart of Photography are available through Amazon in print and kindle formats.
White dew –                           Summer shower –                                  Peony petals fall –
one drop                                a flock of sparrows                               piling on one another
on each thorn                     hanging on to the grass                          in twos and threes

    -Buson                                             -Buson                                                  -Buson
Useful Links
Participant Info
How to Get Here
Financial Aid Form
Sign up for the Dorje Denma Ling Newsletter
Leader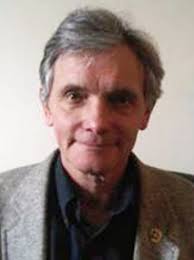 John McQuade
John McQuade is the founder of Nalanda Miksang Photography, and has established Nalanda Miksang teachers in North America, Europe and Australia. He is also co-author of two books in his field: Looking and Seeing, and Heart of Photography. He is currently on the faculty of the Halliburton School of Art and Design and is completing a PhD on the classic photographer, Edward Weston. John is also a practising Buddhist, having studied with Chogyam Trungpa from 1979 until Rinpoche's death in 1987. Besides being an accomplished meditation master, Trungpa Rinpoche was also an artist, a poet and a photographer. Nalanda Miksang contemplative photography is based on the…
Learn more about John McQuade