(Online) Warrior in the World: Shambhala Training Level III
With Christine Guest
July 23 - 25, 2021
In Warrior in the World, the third of the Shambhala Training retreats, we work to extend the mindfulness and awareness we have cultivated during our meditation practice into all aspects of our daily life.
The Warrior in the World leaves the stuffiness of the cocoon to explore the world with direct perception. As we awaken to our sense perceptions, we can venture into the world with confidence and vulnerability that is fearless, gentle, and alive.
This can be the beginning of a life-long love affair with the phenomenal world, one not based on the reference points of hope and fear or gain and loss. Along this journey we develop genuine confidence, humor, and personal dignity.
The program includes meditation instruction, periods of meditation practice, talks, group discussions and opportunities for individual meetings with the director.
Attendance
Participants should begin at the beginning and commit to the full weekend. Even though this program is online, it is being conducted as a retreat where participants are expected to be present for the full sessions.
Prerequisites for Attendance: Shambhala Training Levels I and II.
If you have any questions about your eligibility, please email the Program Manager at [email protected].
Schedule
| | |
| --- | --- |
| Friday July 23 | 7-9 pm ADT | 6-8 pm EDT |
| Saturday July 24 | 10 am – 7 pm ADT | 9 am – 6 pm EDT |
| Sunday July 25 | 10 am – 7 pm ADT | 9 am – 6 pm EDT |
Costs
Tuition: $108 CAD
Repeating participants are entitled to a 50% discount. Please contact [email protected] for a discount code before registering.
Generosity Policy: If you are experiencing financial difficulties due to loss of income, please email [email protected] and indicate what you are able to offer for the retreat. We would like everyone who is inspired to participate to be able to do so.
If you are able to offer more, your support will be much appreciated.
Leader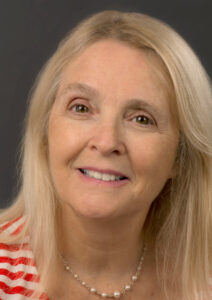 Christine Guest
Christine has been involved with the Shambhala community since the 1980's as a student, teacher, and in various administrative roles at the Montreal Shambhala Centre. Originally from Vancouver Island, she moved to Montreal in 1978 where she had a short career as an ESL teacher and a much longer one as a professional photographer. Recently retired from her job as staff photographer the Montreal Museum of Fine Arts, she now spends her time between Montreal and an old farm house in Tatamagouche, Nova Scotia with her dog, Suki. Christine has been teaching Shambhala Training for more than 20 years, and…
Learn more about Christine Guest