Knowing What Has Been Pointed Out
With Acharya Richard John
September 17 - 24, 2021
NOTE: If you are registering for What Has Been Pointed Out… Do NOT register for the Chariot of Mahamudra weekend as well. The Chariot of Mahamudra weekend has now been included in the What Has Been Pointed Out schedule.
Mahamudra, the "great seal," is among the most profound streams of teaching and practice of Vajrayana Buddhism. A powerful support for all other tantric practices, it is also extremely simple and direct, focused on recognizing and gaining confidence in the nature of mind through direct experience.
The key to all mahamudra and dzogchen practice and realization is the transmission of the nature of mind by the guru. Having received that, the vajrayana path is based on the student's understanding, recognizing, and becoming familiar with that which has been pointed out.
This deep practice retreat for committed vajrayana practitioners draws on upadesha, pith instructions, from some of the great masters of mahamudra and dzokchen: Garab Dorje, Lodrö Thaye, Mipham Rinpoche, Padmakara, Yeshe Tsögyal, Takpo Tashi Namgyal, Dilgo Khyentse Rinpoche, and others.
Who Can Attend
Prerequisites Apply: This retreat is restricted to tantrikas who attended Vajrayana Seminary or Sacred World Assembly. It is important to commit to the entire retreat.
What to Expect
The retreat will be mostly silent, with ample opportunity for Q&A and circle conversations. Each day will include the physical practices of Lujong, Shamatha Yoga, and Lungtse, and the Stroke of Ashe.
Note that this group will be joining the Chariot of Mahamudra weekend September 17-19, as two days are devoted to deepening shamatha and vipashyana practice — which is the foundation for understanding the more advanced mahamudra teachings.
The typical day of retreat will begin at 7 am and end around 9 pm, with a few exceptions such as arrival and departure days. There are breaks for meals, tea, and mid-day chores.
Arrival for this retreat is Friday, September 17 by 5 pm. Departure Friday September 24 after lunch.A more detailed schedule will be posted when you arrive. Detailed schedules will be emailed to all registrants.
Costs
All prices listed in $CDN.
Tuition: $415
Meals: $140
Accommodations: Extra. Prices vary according to your choice. (For a list of options, please visit the Registration Page.)
Heart Gifts
There will be an opportunity to offer a monetary heart gift towards the end of this program, as is customary at extended retreats. Most teachers have experienced a loss of income during the pandemic, and Acharya John is taking a reduced honorarium in order to help DDL.
The heart gift is completely voluntary according to your inspiration and financial means, and there is no suggested amount. It is helpful if you have extra cash on hand to make your gift.
Covid Considerations
As long as you have been fully vaccinated with a Canada-approved vaccine, US and international travellers entering Nova Scotia can come directly to Dorje Denma Ling in September without needing to self-isolate. You can check current Travel Guidelines on our homepage at any time. 
If you are still hesitant to travel because of covid conditions in your area, the good news is that this retreat is being offered as a hybrid —  you can join the online program.
Useful Links
Participant Info
How to Get Here
Financial Aid Form
Sign up for the Dorje Denma Ling Newsletter
Leader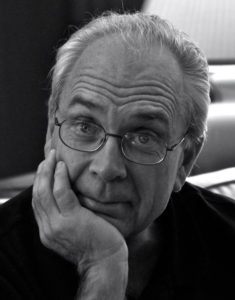 Acharya Richard John
A longtime student of both the Vidyadhara and the Sakyong, Acharya John has for many years taught Shambhala Buddhist programs throughout North America. He completed the first three-year group retreat at Gampo Abbey, and leads annual 9-Day Mahamudra Retreats at DDL, Karme Choling, SMC and Casa Werma. Richard and his wife Liz live in Halifax.
Learn more about Acharya Richard John