Three Yanas of the Great Eastern Sun
With John Rockwell
August 19 - September 2, 2022
A Mahamudra Shamatha-Vipashyana, Tonglen, and Sadhana of Mahamudra Retreat
This two-week retreat is open to anyone who has a regular sitting meditation practice. Full participation qualifies as two weekthün credits within the Shambhala Path curriculum.
The view of this retreat is to join all three yanas of our journey together — on the spot.
We will practice formless sitting of mahamudra shamatha-vipashyana as our main practice, which is the most basic and advanced practice we have. This will be enriched by compassion practices such as tonglen, as well as study and contemplation. Every day we will practice The Sadhana of Mahamudra, the profound treasure text of the Vidyadhara, Chögyam Trungpa Rinpoche. We will also include qigong in our early morning session.
In this way, we will mix our hearts with space, compassion, and devotion — grounded in our direct perception of this world with its human, plant, animal, and elemental societies.
What to Expect
Participants should begin at the beginning and commit to the full retreat. No partial attendance is being accepted. This will be an intensive retreat that follows a schedule from 7:00 a.m. to 8:45 p.m. AST, as is our tradition.
7:00 Morning chants, sitting, qigong
8:00 Breakfast
9:15  Morning session & talk
12:30 Lunch
3:00 Afternoon session
4:30 Tea
5:00 Sadhana of Mahamudra, protector chants
6:30 Dinner
7:45 Evening session, closing chants
8:45 End
Silence will be an important part of the retreat, with most meals taken in silence. There will be time for small group discussion, aimless wandering outside, and creative happenings.
In order to make this program accessible for those who aren't able to travel, we will be joined online by participants during the second and third sessions of the day : 9:15am -12:30pm AST and 3-6:30pm AST.
Arrival Day : Friday August 19th – Intro Talk 7:45 pm AST
Departure Day : Friday September 2nd – Last Session 7:00am-12:30pm AST
Who Should Attend
Open to all who have a practice of shamatha-vipashyana.
The suggested minimum prerequisite for an intensive retreat of this nature is Level One or an introduction to meditation program at a Shambhala Centre, but any practitioner may attend with the recommendation of a senior Meditation Instructor.
Costs
Tuition: $840 CAD
Meals: $210 CAD
Accommodations: Varies by selection. (Options can be viewed on the Registration Page.)
Useful Links
Participant Info
How to Get Here
Financial Aid Form
Sign up for the Dorje Denma Ling Newsletter
Leader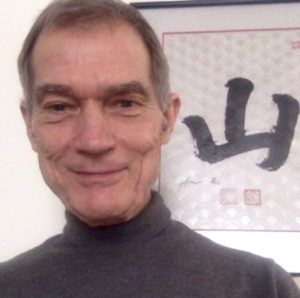 John Rockwell
John Rockwell has been on the path of dharma for 45 years. He met Chögyam Trungpa Rinpoche in 1975 and studied and practiced the Buddhist and Shambhala teachings for 12 years with him, and in particular worked with him on translating Tibetan texts into English. For ten years, he studied and taught at Naropa University in the Buddhist Studies department. For many years, he served as an acharya or senior teacher for Sakyong Mipham Rinpoche, and also studied intensively with Khenpo Tsultrim Gyamtso Rinpoche. John's inspiration is to share the profound and practical teachings that he has received.
Learn more about John Rockwell