Being Tara: Transcending Fear through Song and Dance 2022
With Kristine McCutcheon
May 27 - 29, 2022
Tara is a Buddhist female deity of compassion. Meditating on Tara helps practitioners overcome their fears and anxieties and relate to ones world more fully. Although she arises in many colours, her most popular energies manifest as peaceful White Tara, who brings healing, long life and tranquillity; and the dynamic Green Tara, who overcomes obstacles, and protects from fears. We will be working with all colours.
The practice of Tara is for all of us — whatever stage of life. We will explore various ways of meditating with Tara — including song and dance — in order to go beyond the many faces of fear that confront us in daily life and open our hearts to others.
What to Expect
There will be periods of sitting and short discussions and periods of movement and  contemplation and singing. The program will be quite fluid with much variation. We will talk about how we understand and recognize our fears and how we work with  them in daily life. We will be using a Tara practice that is song and dance as taught  by Khenpo Tsultrim Gyamtso Rinpoche.
Who can Attend?
Anyone can attend. Feel free to bring a friend.
People who are interested in deepening the connection between meditation and  meditation in action.
Especially welcome are those with beginners mind who are open to exploring  meditation in motion.
This is a Buddhist practice, based on Buddhist teachings. Ideally one has  entered that path by taking the Refuge vow. But that is not required for  participation.
What to Bring
Wear comfortable clothes and, if you want bring a flowing scarf. • We may well be outside a lot depending on the weather and Covid restrictions so  please bring layers.
All materials are included. Copies of songs and chants.
Tuition
Tuition: $119
Meals: $40
Accommodations: Additional. (See Registration Form for Details)
Useful Links
What to Bring & Expect at DDL
How to Get Here
Financial Aid Form
Leader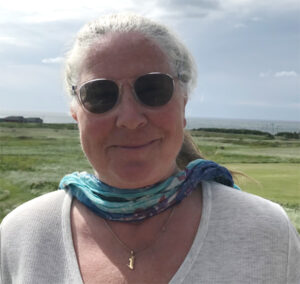 Kristine McCutcheon
Kristine McCutcheon is a student of the Shambhala and Buddhist dharma. With interests ranging from Madhyamika to Kyudo, ritual music to singing and dancing, solitary and group retreats. Meditation practice in all its variety. Taking her teachers' examples to heart. Kristine is a householder and lives with her partner in Cape Breton between the mountain and ocean.
Learn more about Kristine McCutcheon