(Online) Deep Resonance: Haiku, Dharma Art and Deep Ecology
With John McQuade
January 15 - February 12, 2022
An Ancient Pond
a frog jumps in
a deep resonance
-Basho
Haiku is a short "poetic form" that expresses the occasion of the "now moment": a frog jumps in.
Currently much haiku is practised as a literary form that makes a "sketch" of one's experience. Contemplative haiku explores the play of surface and depth: form/emptiness, conditioned/unconditioned, manifestation/space, ways/Dao… the deep resonance that informs the meaning of our life.
Classical contemplative haiku always includes a Season word which situates the occasion within the patterns of the Cosmos. In this way it solicits a deep spiritual ecology which speaks to us in our time of crisis.
The course presents the practice of haiku within the context of Japanese and Chinese contemplative aesthetics. These sublime and profound insights articulate the subtle ways of the deep resonance.
Who Should Attend
Anyone who is interested in taking a deep dive into haiku is welcome to join this program. There are no pre-requisites. Basic instruction in haiku will be provided.
Enrolment is limited to 15.
What to Expect
The program is structured through teachings, assignments and assignment reviews. No writing experience is necessary. You will be given basic instruction in haiku.
You will be given specific exploration assignments that we will collectively share and review. There will also be supplementary teachings from the Eastern/Zen and Shambhala contemplative art traditions.
Meditation instruction and practice will be offered, but it is not a required feature of the program.
White dew –                           Summer shower –                                  Peony petals fall –
one drop                                a flock of sparrows                               piling on one another
on each thorn                     hanging on to the grass                          in twos and threes
    -Buson                                             -Buson                                                  -Buson
Schedule:
Saturdays January 15, 22, 29, February 5, 12
Time: 2:00 p.m. – 4:00 pm Atlantic | 1:00 p.m. – 3:00 p.m. Eastern
Time Zone Converter
Cost
Suggested Tuition: CA$108

Generosity Policy applies. You will the have the option of applying a discount on the Registration Page should you need financial assistance.
References
John McQuade's Website: www.dralaimage.com
Contact John: [email protected]
Leader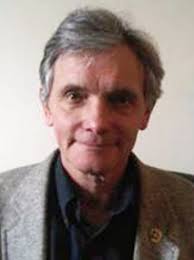 John McQuade
John McQuade is the founder of Nalanda Miksang Photography, and has established Nalanda Miksang teachers in North America, Europe and Australia. He is also co-author of two books in his field: Looking and Seeing, and Heart of Photography. He is currently on the faculty of the Halliburton School of Art and Design and is completing a PhD on the classic photographer, Edward Weston. John is also a practising Buddhist, having studied with Chogyam Trungpa from 1979 until Rinpoche's death in 1987. Besides being an accomplished meditation master, Trungpa Rinpoche was also an artist, a poet and a photographer. Nalanda Miksang contemplative photography is based on the…
Learn more about John McQuade