Cutting through with Ashe: A Weekend of Stroke Practice
June 24 - 26, 2022
Ashe is the primordial stroke or strength of life. It can also mean "power" or "storehouse of power." Such power is not the gift of any external agents. It is reawakened power that exists naturally…the Ashe principle manifests basic goodness through its strength and the power of cutting through. 

— "Smile at Fear: Awakening the True Heart of Bravery" by Chogyam Trungpa
Join us for a weekend of stroke practice and contemplation of the root texts of Shambhala. This is an opportunity to refresh and deepen the practice of the stroke of Ashe, and reconnect with the principles and manifestation of warriorship.
Our time together will include activities outdoors, enjoying and invoking the dralas of this land.
Who Should Attend
Open to all who have received stroke practice and the root texts of Shambhala.
What to Bring
Please bring your brush. Ink will be provided.
Costs
Tuition: CAD $165
Food: CAD $40
Accommodations: Varies according to type. Please see the Registration Page for the list of options and pricing.
Generosity policy applies. If you are experiencing financial difficulties, please email [email protected] and indicate what you are able to offer for tuition. We understand, and would like everyone who is inspired to participate to be able to do so.
If you are able to offer more, your support will be much appreciated, and it helps others who may need financial assistance.
About the Teacher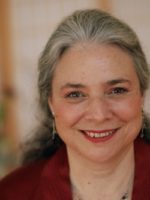 Eve Rosenthal has been a senior teacher in Shambhala for many years, leading programs for the public as well as advanced practitioners. She has lead several Warrior Assemblies in North America, Europe and South America, the first of which was the inaugural program at Dorje Denma Ling in 1993.
Founder of Shambhala Online, Eve has worked in the technology sector on Wall Street and as a university professor. She is a long time practitioner and instructor of Qi Gong and Tai Chi Chuan. She currently lives in Halifax, Nova Scotia.