Qi Gong and Tai Chi Basic Training
With Eve Rosenthal
June 24 - 26, 2022
Join us for a weekend dedicated to the health of your body and spirit. We will practice movements for opening up and relaxing the body, cultivating the chi (life force), resting exercises, gentle movements to benefit the internal organs, and applying tai chi principles to everyday activities.  
Who Should Attend
Everyone is welcome. Adaptations for the exercises will be offered depending on your physical condition, so bring your body as it is.
Costs
Tuition: CAD $165
Food: CAD $40
Accommodations: Varies according to type. Please see the Registration Page for the list of options and pricing.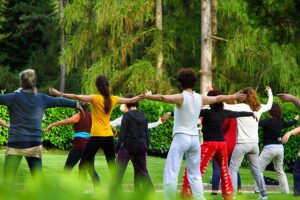 Generosity policy applies. If you are experiencing financial difficulties, please email [email protected] and indicate what you are able to offer for tuition. We understand, and would like everyone who is inspired to participate to be able to do so.
If you are able to offer more, your support will be much appreciated, and it helps others who may need financial assistance.
Leader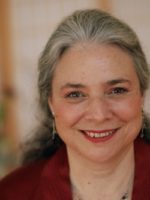 Eve Rosenthal
Eve Rosenthal, a senior teacher in Shambhala, has been a practitioner of tai chi and qi gong for several decades. She learned from the students of Cheng Man-Ching, a grand master of the Yang style of tai chi, and continues her study of qi gong and tai chi with Dr. Wu, an accomplished practitioner of martial arts and Chinese Traditional Medicine.
Learn more about Eve Rosenthal