(Online) FACING DEATH WITH CURIOSITY: Meditation and the Bardos
With Acharya Richard John
May 14 - 17, 2022
Time is short. We know we will die but, amazingly, we rarely live as if that were true. Knowing that all things that arise will dissolve – every thought, every breath, every being – is the single most powerful thought on the path of dharma. It is the primordial fact of life, and the key to liberation.
In this retreat we will practice deep meditation and contemplation, and study classic Buddhist teachings on the Six Bardos. There will be ample time to discuss the teachings and share our personal experience.
"The only currency that has any value when we travel across the threshold of death is our spiritual attainment."
– Chagdud Tulku
Who Should Attend
NOTE: This is a hybrid on-land and online retreat. To join online, you should be available for all practice sessions and talks. 
This four-day retreat is open to all practitioners who wish to deepen their meditation practice and learn more about the Buddhist teachings on the Bardo.
The suggested prerequisite for the retreat is Level One or an introduction to meditation program at any Shambhala Centre, but any practitioner may attend who has completed a similar weekend meditation retreat.
If you have any questions about your eligibility, please email the Program Manager at [email protected].
Online Schedule
NOTE: All times listed are Atlantic Times. Go here for a Time Converter
Please login 15 minutes early and be ready to begin at 9:30.
May 14, 15, 16
9:30 am to 1:00 pm
1:00 to 3:00 pm Lunch Break
3:00 to 6:30 pm
May 17
9:30 am to 1:00 pm
Each day will include breaks for walking meditation and tea.
Costs
Tuition: $250 CAD
Heart Gifts
There will be an opportunity to offer a monetary heart gift towards the end of this program, as is customary at retreats. Most teachers have experienced a loss of income during the pandemic, and Acharya John is taking a reduced honorarium in order to help DDL.
The heart gift is completely voluntary according to your inspiration and financial means, and there is no suggested amount. We will provide you with link where you can offer a gift if you are inspired to do so.
Leader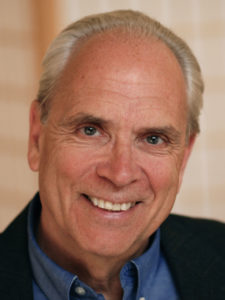 Acharya Richard John
An early student of Chogyam Trungpa Rinpoche, Richard was appointed acharya by Sakyong Mipham Rinpoche in 2002. He completed the first three-year group retreat at Gampo Abbey, and has for many years taught Maitri and other Shambhala Buddhist programs in the US, Canada, and Mexico. Richard and his wife Liz reside in Halifax, Nova Scotia.
Learn more about Acharya Richard John