Maitri Five Wisdoms Weekend Retreat
With Richard John and Liz Richardson
September 23 - 25, 2022
Maitri, which means "kindness to oneself and others," is a practice of self-acceptance, awareness, and openness to our individual ways of perceiving the world.
Maitri Five Wisdoms is an interactive contemplative practice created by Chögyam Trungpa Rinpoche, based on the traditional Buddhist principles and energies of the Five Buddha Families. Each of us possess all five energies. Depending on how awake we are to our fundamental nature, the energies may be expressed in ways that reflect our innate wisdom, or in ways that reveal our confusion.
What to Expect
In this weekend retreat, we will use the specific postures and coloured glasses developed to invoke the wisdom energies. We will investigate these energies in a direct and personal way combining meditation, solitary exploration and conversation.
Who Should Attend
The practice is available to practitioners at all levels, and has been used for many years at Naropa University in Colorado for in-depth training in Buddhist psychology and creative expression.
Covid Considerations
The teachers for this retreat has requested that all participants be fully vaccinated. We therefore request that you register only if you are (or will be) fully vaccinated by the time the retreat begins. This will help us to provide a safe and comfortable teaching container for this retreat.
As stated in our Covid Policy, we strongly recommend that all visitors to the land be fully vaccinated, and we reserve the right to modify restrictions if a situation arises — such as this one, where it seems appropriate to do so. Please review all of the recommendations and conditions of our Covid Policy before visiting Dorje Denma Ling.
Schedule
NOTE: All times listed are Atlantic Times. Go here for a Time Converter
Friday Sept. 25
Arrival Day
Dinner 6:30
Orientation & Opening Talk 7:45

Saturday & Sunday
7:00 am to 9:00 pm
Each day will also include breaks for meals and tea.
Program will finish at tea time on Sunday, around 4:30 or 5:00
Costs
Tuition: $175 CAD
Meals: $40 CAD
Accommodations: Extra. Prices vary according to your choice. (For a list of options, please visit the Registration Page.)
Heart Gifts
There will be an opportunity to offer a monetary heart gift towards the end of this program, as is customary at retreats. Most teachers have experienced a loss of income during the pandemic, and Acharya John is taking a reduced honorarium in order to help DDL.
The heart gift is completely voluntary according to your inspiration and financial means, and there is no suggested amount. We will provide you with link where you can offer a gift if you are inspired to do so.
Leaders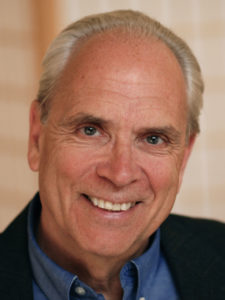 Richard John
An early student of Chögyam Trungpa Rinpoche, Richard served as acharya for Sakyong Mipham Rinpoche for 20 years. He completed the first three-year retreat at Gampo Abbey, and now teaches Shambhala Buddhist meditation courses full time. Richard and his wife Liz reside in Halifax, Nova Scotia.
Learn more about Richard John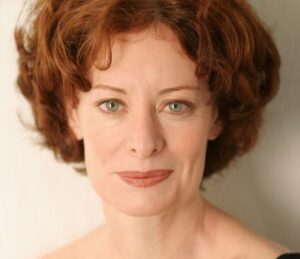 Liz Richardson
A graduate of the London Academy of Music and Dramatic Arts, Liz is a lifelong actor and playwright, working on stage and in film primarily in England and Canada. She is a student of Trungpa Rinpoche and Sakyong Mipham, and has completed the three-year meditation retreat at Gampo Abbey. Liz has developed contemplative workshops combining the Five Wisdoms and performance training, and has taught and performed in North America, Chile, New Zealand and Mexico.
Learn more about Liz Richardson