(Online) Celebrating Milarepa's Songs of Realization
With Kristine McCutcheon
March 19, 2022
This is a hybrid on-land/online program. Please note that in order to participate in person at DDL, you must show proof of vaccination. Spots are limited due to distancing requirements in N.S. Masking indoors is likewise required.
About Milarepa Day
Lineage holders share their teachings via "dohas" or songs of their own struggles and realization. These songs  have inspired meditators for thousands of years. They are still sung and studied now, at this time, because they point us to a valid path of realization.
Milarepa Day is one of the annual celebrations of our community, held on the full moon following Shambhala Day (or close to it). This is our opportunity to come together and join our voices in union with others who, like Milarepa, have struggled with disillusionment, worked with renunciation and searched for a path and a teacher.
What to Expect
This day of chanting the songs of Milarepa provides an opportunity to sink into the dharma and let the words of our lineage holders be our only speech for a day. By reading the songs and stories in The Rain of Wisdom we are connecting to the practice of devotion, courage and insight.
We start and end the day with a Guru Yoga practice of Milarepa. If you are practicing at home or in person with us — let this be a day of silence so that the voices of the gurus can penetrate our usual chatter.
It is a full day that you can drop in or out of as you wish.
With the energy of the moon and the coming together of whole communities of Buddhist practitioners, Milarepa Day can be a powerful practice event. May it benefit all beings.
Who Should Attend
Milarepa Day is easy and appropriate for beginners and experienced meditators alike. All are welcome!
Schedule
Session 1: 10:00 a.m. – 12:00 p.m. Atlantic
Session 2: 2:00 p.m. – 4:30 p.m. Atlantic
Session 3: 5:00 p.m. –  7:45 p.m.
Pricing
Suggested Donation: $25
Or pay what you can.
Leader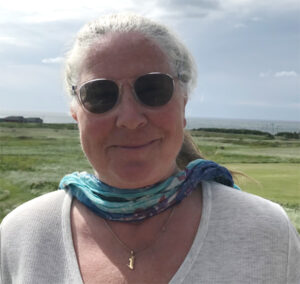 Kristine McCutcheon
Kristine McCutcheon is a student of the Shambhala and Buddhist dharma. With interests ranging from Madhyamika to Kyudo, ritual music to singing and dancing, solitary and group retreats. Meditation practice in all its variety. Taking her teachers' examples to heart. Kristine is a householder and lives with her partner in Cape Breton between the mountain and ocean.
Learn more about Kristine McCutcheon