(Online) Profound Simplicity: A Weekend Meditation Retreat
With Richard John
May 14 - 20, 2022
"Relax your mind in simplicity, released from struggle and effort, like a garuda soaring through space."   

–Tashi Namgyal 
In these times of chaos and aggression, simplicity is needed more than ever. It is also the key to profound realization on the path of Dharma.
This weekend retreat is for Vajrayana practitioners, who wish to deepen their meditation experience. We will use a brief mahamudra text by Dakpo Tashi Namgyal, which gives six pith instructions. For tantrikas, these teachings point to the recognition of mind nature. For all practitioners, these pith instructions are a skillful guide for developing authentic meditation practice.
Most of our retreat will be meditation practice guided by pith instructions, in an atmosphere of silence. There will be brief talks with Q&A and a circle conversation.
"Simplify your lives as much as you can."
 —  Chögyam Trungpa Rinpoche, in his will
Who Should Attend
This program open to Vajrayana practitioners, who wish to deepen their meditation experience.
If you have any questions about the retreat, please email the Program Manager at [email protected].
Online Weekend Schedule
May 14
10:00 am 1:30 pm
3:00-6:00 pm
May 15
10:00 am 1:30 pm
All times listed are Atlantic Times. Go here for a Time Converter
Costs
Tuition: $150 CAD
Heart Gifts
It is customary to offer a Heart Gift (a monetary offering) to a dharma teacher. The Heart Gift is completely voluntary according to your inspiration and financial means, and there is no suggested amount. This is a significant source of income for many teachers.
There will be an opportunity to do this near the end of the program.
Leader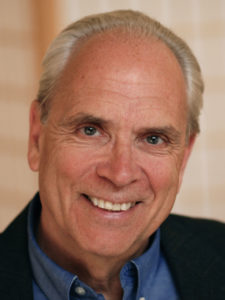 Richard John
An early student of Chögyam Trungpa Rinpoche, Richard served as acharya for Sakyong Mipham Rinpoche for 20 years. He completed the first three-year retreat at Gampo Abbey, and now teaches Shambhala Buddhist meditation courses full time. Richard and his wife Liz reside in Halifax, Nova Scotia.
Learn more about Richard John