Radiating the Great Eastern Sun
With John Rockwell, Eve Rosenthal and Guests
August 19 - 26, 2022
We are so fortunate to have encountered the Shambhala teachings in this lifetime. Given the remarkable challenges facing the world, there is no better moment to embody and radiate the Great Eastern Sun in our heart.
For many of us, it has been a while since we have gathered in person and had the support of others in strengthening our resilience and contemplating how to manifest our warriorship for the benefit of this world.
What to Expect
In our time together, we will take the practices of sitting meditation, arousing compassion and windhorse as our common ground. We will have the opportunity to engage the senses and explore the enriching arts of calligraphy, qigong, music and more. This retreat will offer a balance of structured practice, activities, conversation, and personal time that you can participate in according to your  energy and interest.
Practices and activities will be done both inside and outside. With the support of the natural world at Dorje Denma Ling, we can embrace the freshness of the moment and exhale.
Who Should Attend
This retreat is for anyone with a connection to the Shambhala teachings regardless of practice level or how active or inactive you have been recently. You are welcome here.
You are welcome to come for the full opening weekend or the entire week.  After the weekend, we will deepen in the various activities and practices that have been introduced, and have the opportunity to engage with other practices such as stroke, lungta and Werma, depending on interest.
Weekend Attendance
You are welcome to come for the full opening weekend or the entire week.
To register for weekend only attendance, go here.
Costs
Tuition: $400
Meals: $105
Accommodations: Varies by type of accommodation. Visit the registration page for options.
Useful Links
Participant Info
How to Get Here
Financial Aid Form
Sign up for the Dorje Denma Ling Newsletter
Leaders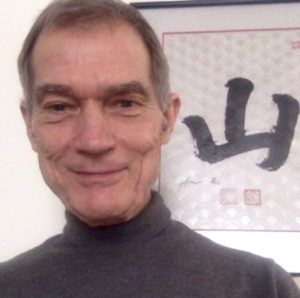 John Rockwell
John Rockwell has been on the path of dharma for 45 years. He met Chögyam Trungpa Rinpoche in 1975 and studied and practiced the Buddhist and Shambhala teachings for 12 years with him, and in particular worked with him on translating Tibetan texts into English. For ten years, he studied and taught at Naropa University in the Buddhist Studies department. For many years, he served as an acharya or senior teacher for Sakyong Mipham Rinpoche, and also studied intensively with Khenpo Tsultrim Gyamtso Rinpoche. John's inspiration is to share the profound and practical teachings that he has received.
Learn more about John Rockwell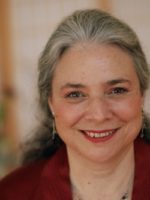 Eve Rosenthal
Eve Rosenthal has been a senior teacher in Shambhala for many years, leading programs for the public as well as advanced practitioners. She has lead several Warrior Assemblies in North America, Europe and South America, the first of which was the inaugural program at Dorje Denma Ling in 1993. Eve has also been a practitioner of tai chi and qi gong for several decades. She learned from the students of Cheng Man-Ching, a grand master of the Yang style of tai chi, and continues her study of qi gong and tai chi with Dr. Wu, an accomplished practitioner of martial…
Learn more about Eve Rosenthal