Kagyu Ngöndro Intensive
With Martin Evans and Juanita Evans
July 26 - August 6, 2023
Please take this special opportunity to gather at Dorje Denma Ling for the Kagyu Ngöndro Intensive. This is a rare opportunity for those engaged in the preliminary practices to enjoy the support and companionship of fellow sangha members, and share their practice the way our root gurus have heartily encouraged us to do.
The Kagyu Ngöndro Intensive will include a rich mix of activities, including sitting practice, two daily ngöndro sessions, discussion groups, interviews with meditation instructors, and afternoon or evening talks.  Larry Mermelstein  and the Dorje Loppön Lodrö Dorje and will each offer a talk during the program–on July 29th and July 31st respectively.

Who Should Attend
This intensive is open to those who have authorization to practice the Kagyu ngöndro and pointing out instruction from a qualified teacher.
This retreat is designed for practitioners of the Kagyu ngöndro who would like to deepen their understanding of the practice and work towards completing their commitments, whether by numbers or time. The retreat might be particularly helpful for those who have not had the opportunity to practice ngöndro with others and share learnings and encouragement because of remote geography and the challenges of Covid.
If you have any questions about your eligibility, please email the Program Manager at [email protected].
Prerequisite
This program is limited to practitioners who have been authorized to practice the Kagyu ngöndro and have received the pointing out instruction from a qualified teacher.
Overview of the Schedule
July 26 (Arrival Day)
Check-in is open from 3:00 p.m. – 6:00 p.m. Please try to arrive before 5:00 p.m. to settle in before dinner if you are able to.
Dinner is at 6:30 p.m.
Orientation session at 7:45 p.m. after dinner.
July 26 –  August 5
7:00 a.m. – 9:00 p.m.  Program activities including breaks for meals and rest time.  August 5th will end earlier with a celebratory dinner.
August 6 (Departure Day)
8:00 a.m.: Breakfast & Departure or join us for DDL's 30th Anniversary Celebration
Kagyu Ngöndro participants are invited to stay for the day-long celebration on August 6th.
Costs
Tuition: $500 CAD
Meal Service: $220 CAD
Accommodations: Extra. Prices vary according to your choice. (For a list of options, please visit the Registration Page.)
Covid Considerations 
Please read the full details of our Covid policy here.
Useful Links
Leaders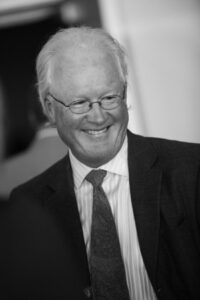 Martin Evans
Martin Evans began studying Buddhism in the early 1970's and began to study and practice with Chogyam Trungpa Rinpoche in 1976. Martin has been teaching Buddhism and Shambhala Training since 1981. He oversaw practice and education at the Vancouver Shambhala Centre, acting as Centre Director and Shambhala Training Director for many years. For the past several years he has been a teacher on Ocean, leading courses based on Chogyam Trungpa Rinpoche's audio recordings, as well as being a teacher and meditation instructor for the Ocean Kagyu Ngöndro Practice Group.
Learn more about Martin Evans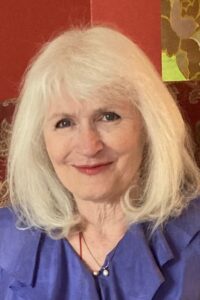 Juanita Evans
Juanita Evans became a student of Chogyam Trungpa Rinpoche in 1980 and attended the 1984 and 1986 Vajradhatu Seminaries. She has since studied with Khenpo Tsultrim Gyamtso Rinpoche, Thrangu Rinpoche, and other Kagyu teachers. In 2019, she completed a 10-year Nyingma course of practice and study with Shechen Rabjam Rinpoche. Juanita was an active leader in the Vancouver Shambhala Centre for many years in roles such as Dharmadhatu Coordinator and Vajrayana Practice and Education Coordinator. Now she devotes her time to study, practice, family, and development work for Shechen Monastery's projects. She is currently one of the instructors for Ocean's…
Learn more about Juanita Evans