Vajrayogini Practice Intensive
With Mark Nowakowski
October 20 - 29, 2023
You ask, and we deliver. This is the perfect opportunity to finish your Vajrayogini practice commitment and move on to a Fire Offering, or… if you've done all that… you can just come to soak in Vajrayogini's intoxicating atmosphere.
We're still working on putting together the staffing situation, but rest assured, it will be great, and we'll be announcing soon.
The Retreat Overview and Schedule.
We are creating a rich study and practice experience for participants attending the Vajrayogini Practice Intensive which includes talks, discussion opportunities, but with a heavy emphasis on practice, of course.
Arrival : Friday afternoon, October 20th after lunch. Dinner is at 6:30 and we'll have an orientation session around 7:30 after dinner.
Practice Days: October 21 to 28: 7 am to 9 pm.
There will be four sessions of practice, with a discussion at lunch, and one teaching each day.
October 28 will end with a Feast and celebration.
Departure :  Sunday October 29, after breakfast.
If you are traveling from away, you will have the option to add a night before and/or after the program if that helps you make travel arrangements.
Who Can Attend
The Vajrayogini Practice Intensive is open to all practitioners who have received the Vajrayogini abhisheka and training for The Sadhana of The Glorious Coemergent Mother, written by Thongwa Tönden, Karmapa VI.
Partial attendance is accepted, but unless you plan to do the full retreat, we cannot offer you accommodations in the lodge until we are within two weeks of the start date. This is to ensure that people attending the full Vajrayogini Intensive have priority access to our limited accommodations.
It helps us plan accommodations and food if we know ahead of time that you are planning to attend part of the intensive. Therefore, please register and follow the instructions below:
Choose the "live or stay locally" OR shrine room floor option for housing;
Use the "Comments or Special Needs" field in the Registration Form to tell us the following information:

Indicate your anticipated arrival day and time;
Indicate your departure date and time;
Tell us if you would would like to book a lodge room… single or double (or not… if you are happy staying elsewhere or in the shrine room);
Select the "E-Transfer or Check" method of payment to bypass the deposit requirement.
We will adjust your Guest Statement and send you a payment link to make a deposit. Before the start of the program if accommodations in the lodge are available, we will assign rooms based on date of registration and let you know.
Costs
All prices are in $CAD.
Tuition: $450
Meal Service: $200
Accommodations: Varies according to choice of lodging. (Please see the registration page for more detail. To view pricing by lodging type, visit this page.)
Repeaters: Practitioners who have already completed both fire offerings are invited to attend the full program at a discount of 50% off the tuition portion of the retreat. Add a note that you are a repeater when you register, and we will apply the discount.
NOTE: Thanks to the generosity of some program participant donations, Dorje Denma Ling is able to offer some scholarship funds to those requiring financial assistance. For more information, contact our Finance Director at [email protected].
Covid Considerations 
Please read the full details of our Covid policy here.
Useful Links
What to Bring & Expect at DDL
How to Get Here
Financial Aid Form
Leader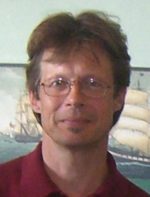 Mark Nowakowski
Mark Nowakowski met the Vidyadhara Chögyam Trungpa Rinpoche in 1972 and has been his student ever since. He currently studies with other Kagyü and Nyingma masters. Mark is a senior member of the Nalanda Translation Committee and a senior teacher in the Shambhala mandala. He did his first Fire Offering in 1985, and his second that same year with the Vidyadhara, and with Sakyong Mipham Rinpoche the following year. Since then he has led many Amending and Four Karma Fire Offerings. In 2006, he requested the Sakyong's blessing and permission to do weekend rite-of-aid fire offerings to benefit our mandala…
Learn more about Mark Nowakowski