Becoming Ecologically Awake: Do We Love Life Enough?
With Christine Heming and Gregory Heming
July 13 - 15, 2018
"Is it possible that humanity will love life enough to save it?" – E.O. Wilson
We are facing the most defining issue of our time – the destruction of the vast web of life that is our planet's life-support system. Yet, as conservationist, Carl Safina, writes, "Why does it always seem that people are so unmoved, for so long, on matters of great urgency?" And where do we find the courage, insight, and the passion to act?
A way forward will require a change in our worldview, a new narrative and ethic that sees all of nature and the lives of human beings as equal.
Our journey begins with the showing of Albatross, a powerful and poignant film by Chris Jordan:
"I want people to watch this film and feel sadness and rage and realise that comes from a place of love. Don't pull the plug out of the bathtub just yet; don't let all that raw emotion drain away. Once you feel love, you can be more courageous and make more radical choices."
Without this emotional connectivity, we distance ourselves from our world. Allowing ourselves to feel, we experience the rawness of being alive and the wonder of the natural world.
Join us in reflection, conversation, and outside walks, and in sharing personal stories and creative solutions. This retreat is an opportunity to remake ourselves as ecologically awake, competent, and active citizens of the earth. It is also a time to rediscover a very old and deep human connection to the natural world.
Everyone is welcome to attend.
USEFUL LINKS
What to Bring & Expect at DDL
How to Get Here
Financial Aid Form
Leaders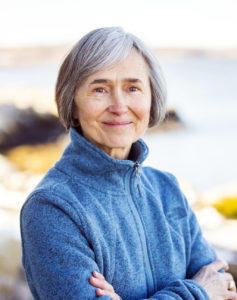 Christine Heming
Christine Heming has been a meditation instructor and teacher in the Shambhala Buddhist community for over 40 years. She is a board member of the Centre for Local Prosperity, a nonprofit society promoting new economic models that invite a balance between economic development and the preservation and restoration of natural systems. She holds the view that it is possible for human society to flourish within the ecological limits of the earth. This cultural shift means reconnecting with our longing for peace, social justice, and a caring community. She lives with her husband, Gregory Heming and their dog Bonnie on a…
Learn more about Christine Heming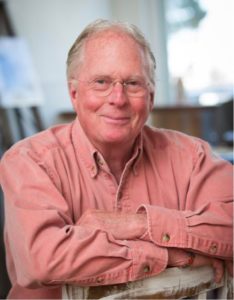 Gregory Heming
Gregory currently serves as a Municipal Councillor in Annapolis County, NS. He holds a PhD in literary ecology with postgraduate studies in religion and philosophy, and through this lens, has spoken, written and published on ecological economics, public policy, the value of the commons, and wilderness preservation.
Learn more about Gregory Heming