Mindfulness Health & Healing Retreat
With Mary Campbell
June 14 - 16, 2019
A weekend Retreat for Health Care Providers, Caregivers and People Experiencing Illness
Mindfulness is an unconditional way of being, a way to connect with intrinsic health and strengthen the human capacities for awareness, wisdom, compassion and skilful action. The practice of mindfulness has been recognized as an effective approach to health promotion and stress management. Mindfulness-based interventions have been found to be effective in reducing physical and psychological distress and improving quality of life for individuals with a wide range of health related issues, as well as, reducing the risk for burnout in care providers.
This weekend retreat will include instruction in mindfulness and contemplation practices. There will be opportunities for dialogue and discussion. We will explore the meaning of health and healing and the various ways that mindfulness has been applied. No prior experience with mindfulness is necessary.
The retreat will be led by Shastri Mary Campbell, a senior teacher within the Shambhala-Buddhist tradition and a mental health Clinical Nurse Specialist. Mary has extensive experience teaching mindfulness within a health care context, to people experiencing illness, family members and health care providers.
Tuition: $250  Accommodations extra.
USEFUL LINKS
What to Bring & Expect at DDL
How to Get Here
Leader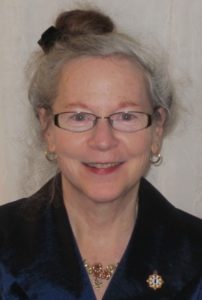 Mary Campbell
Shastri Mary Campbell is a meditation instructor and teacher within the Shambhala Buddhist tradition and a Clinical Nurse Specialist in Psychiatry and Mental Health.  Since 2010, she has served as shastri (senior teacher) for the Halifax Shambhala Centre.  Mary has trained in mindfulness-based stress reduction and mindfulness-based cognitive therapy and for many years has taught mindfulness within health care settings.  She has written on mindfulness for nursing publications and is a co-investigator in mindfulness research.
Learn more about Mary Campbell