Healing and Transforming Emotions with the Five Wisdom Energies
With Timothy Walker, Ph.D.
May 10 - 17, 2019
We all possess the ability to access our innate wisdom through five elemental energies expressed in our emotions. These five emotional styles describe the different ways in which we perceive and interact with others and our world. Through developing awareness of our patterns and energy styles, we can transform emotional confusion into wisdom, which will have a positive effect on every aspect of our lives.
During this week-long contemplative retreat we will explore loving kindness meditations according to the five emotional wisdom styles. This is a powerful course in emotional healing for anyone interested in reclaiming wholeness through synchronizing body, mind and spirit.
In this course, we will learn and practice:
– Mindfulness Awareness Meditation
– Loving Kindness Meditations
– Energy Postures
– Group Discussions
– Silent Walks in Nature
– Reflective Contemplations
– Creative and Expressive Work
– Yoga, Qi Gong, Body Movement
– Fun & Celebration
This guided process will help you to:
– Gain awareness into the energy patterns of your emotions
– Foster insight and a natural energetic release
– Access the power of basic healthiness and wisdom energy, free of ego fixation
Cost for the Retreat: $640 with Early Bird Discount until March 30, 2019. $690 after March 30. Accommodations extra.
Visit The Healing Circle for more detailed information.
Leader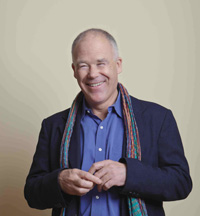 Timothy Walker, Ph.D.
Timothy Walker Ph.D. is a mindfulness teacher and psychotherapist working in Halifax Nova Scotia with over 35 years experience integrating mindfulness into counselling, education and healthcare. Dr. Walker is co-author of the The Healing Circle: integrating science, wisdom and compassion in reclaiming wholeness on the cancer journey, and co-founder, with Dr. Rob Rutledge, of the Healing and Cancer Foundation. He designed and has taught with Dr. Rutledge, the Skills for Healing Weekend Retreats for people living with cancer and their family members 51 times since 1999 in 21 cities across North America. Timothy has also taught the classic 8-week Mindfulness Based…
Learn more about Timothy Walker, Ph.D.