Shambhala Household Training
With Druk Sakyong Wangmo Lady Diana Mukpo
July 8 - 9, 2020
We are delighted to offer the Shambhala Household Training residential retreat with the Druk Sakyong Wangmo, Lady Diana Mukpo at Dorje Denma Ling.
Lady Diana will draw upon her experience creating court with the Druk Sakyong to guide participants in the practice of manifesting Court in their daily lives. Shambhala Household practice provides a guide for bringing Shambhala principles into our homes and establishing household as a practice, rather than a concept. On this path, first we look inward and appreciate the resources that we already possess. We have our five senses, our creativity and our intrinsic potential for generosity. Creating a Shambhala household can be an enriching and sane experience that we establish for ourselves, our families and those people who we invite into our homes.
The residential Shambhala Household program will be an experiential and interactive opportunity to unpack the teachings. We will work with our environment and create Household together. We will gather materials from local sources, arrange them elegantly, cook our meals together and then enjoy serving each other the fruits of our activity. As Lady Diana has said, "Creating uplifted households together will help us establish Shambhala culture and enlightened society as a whole. Having had the good fortune to be a part of the establishment of the first Kalapa Court, I look forward to sharing these teachings with our sangha. "
This program is open to all levels of practitioners. For those who are just entering bring your hearts, for those with more experience come and share that with others. We will come together as community to support each other wherever we are on the path be it Vajrayogini or Chakrasamvara, Scorpion Seal, Way of Shambhala, or just walking in the door, our aspiration is to create an open and inclusive celebration of the heart of our Shambhala Buddhist teachings.
All are welcome. Please join us if you can.
BECOMING A SHAMBHALA HOUSEHOLD PATH TEACHER
This program is a required part of training to become a teacher in the Shambhala Household path. If you are inspired to deepen your connection to these teachings and potentially lead weekend programs in the future, this is the perfect place to begin.
In order to do so, you must have completed the Rigden: Unconditional Confidence weekend (or equivalent), received the lung for and purchased the Shambhala Household text, and join the appropriate study group during the Household Training program. The lung and text will be offered during the program. Please let us know on the registration form if you need the text and intend to join the teacher training group.
NOTE: If you are not planning to becoming a teacher, but have completed the Rigden: Unconditional Confidence weekend (or equivalent), you can still receive the lung and Shambhala Household text. Let us know if you intend to purchase the text on your registration form.
PROGRAM COSTS
Early Registration: $325 + Accommodations
After June 30: $375 + Accommodations
Dorje Denma Ling has made every effort to make this program as affordable as possible. However, if you need additional financial assistance, please contact Suzy Ulrich to assess your options.
For those who are blessed with financial abundance, please note that the Registration Form provides an option to offer a scholarship donation to those who might otherwise be unable to attend.
USEFUL LINKS
What to Bring & Expect at DDL
How to Get Here
Financial Aid Form
Leader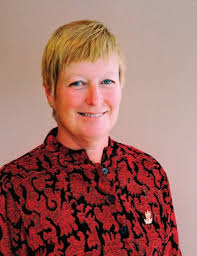 Druk Sakyong Wangmo Lady Diana Mukpo
Lady Diana Mukpo was married to Chogyam Trungpa Rinpoche for seventeen years. She has been a teacher in the Shambhala community for 30+ years, and has helped to plant the banner of Shambhala Buddhism in the West. She is the author of the book "Dragon Thunder," which recounts her life with Trungpa Rinpoche. Along with her dedication to expanding the Shambhala teachings, she is also an accomplished dressage rider and trainer, and competes at the international level. Of his wife, the Druk Sakyong Chogyam Trungpa, Rinpoche said, "Her vision is unyielding and good. Her intention is pure, her intention is…
Learn more about Druk Sakyong Wangmo Lady Diana Mukpo