Exploring Shambhala Culture: Manifesting our Future
With Druk Sakyong Wangmo Lady Diana Mukpo
July 22 - 26, 2021
The Druk Sakyong Wangmo, Lady Diana Mukpo invites you to a program where we will explore together the many riches in our Shambhala culture, the good the bad and the ugly.
In spite of all that has happened, we know in our hearts that Shambhala is our home. The current times have raised questions about our cultural traditions and the fundamental core of who we are as a community.
This program will open a forum to explore what still works and what needs to be changed. We can explore who we are and how we want to manifest into the future.
We will work with our many paths including mahayana and vajrayana practice paths, Kasungship, Shambhala arts and governance. We will take a fresh look at how to continue to manifest our rich practices and cultural forms. Through an open and accommodating exploration of our culture, this is an opportunity to bring us together on common ground. We may not agree on all aspects of our community, but we can do Ikebana together or practice drill.
Please join us for this opportunity to come together to practice and explore our future.
Tuition
Includes meals. Accommodations are extra. All prices listed in $CDN
Full Program: $330
To view the list of accommodation options, please visit the Registration Page.
Partial attendance is welcome. To register for partial attendance, please email Guest Services the following information:
Your arrival date and time,
Your departure date and time,
Your preferred lodging choice (including occupancy level)
PLEASE NOTE: Participants attending the full program will be given priority access to accommodations available at Dorje Denma Ling. 
Useful Links
What to Bring & Expect at DDL
How to Get Here
Financial Aid Form
Leader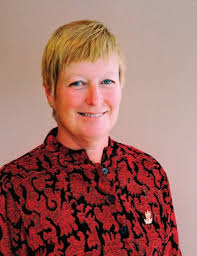 Druk Sakyong Wangmo Lady Diana Mukpo
Lady Diana Mukpo was married to Chogyam Trungpa Rinpoche for seventeen years. She has been a teacher in the Shambhala community for 30+ years, and has helped to plant the banner of Shambhala Buddhism in the West. She is the author of the book "Dragon Thunder," which recounts her life with Trungpa Rinpoche. Along with her dedication to expanding the Shambhala teachings, she is also an accomplished dressage rider and trainer, and competes at the international level. Of his wife, the Druk Sakyong Chogyam Trungpa, Rinpoche said, "Her vision is unyielding and good. Her intention is pure, her intention is…
Learn more about Druk Sakyong Wangmo Lady Diana Mukpo