Scorpion Seal 10 Weekthün: Leaping into Space Awareness
With Ashe Acharya John Rockwell
November 21 - 29, 2019
Practising Scorpion Seal 10 in a group retreat is a wonderful way to deepen these unique and penetrating transmissions. This week-long retreat will include time for practice, study, talks, discussion, small-group interviews, silence, exercises, and wandering outside. The retreat master will be Ashe Acharya John Rockwell, and the retreat will be essentially self-staffed.
Everyone must attend the full weekthün, arriving for the evening orientation on November 21st and leaving the morning of the 29th. It's rare to find time for retreat, so please jump in!
Expect the usual schedule, diet and wardrobe guidelines. Also, please bring your ink if you live locally or are arriving by car.  More details to follow.
Program size is limited to around 40, but we only have indoor housing for 30 people on site. If you said "yes" on the survey that was sent out, please register and pay your deposit ASAP to secure your spot.
Tuition Prices
Includes Food and Double-occupancy Accommodation in Lodge or Drala Cabin
Residential Tuition: $615.00
Includes Food but not Accommodations
Off-Site Tuition: $375.00
FAQ
Leader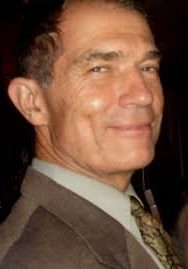 Ashe Acharya John Rockwell
In Fall of 1975, John Rockwell read Cutting Through Spiritual Materialism and was amazed by the clearest description of confusion he had ever seen. Being desperately confused himself, he dove into practice with an eight-week program at Karmê Chöling. Soon after that, he met the Vidyadhara at Karmê Chöling and became his student. John took refuge with the Vidyadhara in 1976 and moved to Boulder to be with him and to study at Naropa University. For the next fourteen years, John's life revolved around practice, study, translation and teaching. He spent time with the Vidyadhara as a member of the…
Learn more about Ashe Acharya John Rockwell