Listening Mind – Deepening Presence and Connection
With Roger Guest
August 21 - 28, 2020
Most of us have had the experience of struggling with mindfulness, maybe even worried that our capacity for relaxation is slipping away. We have become slave to the powerful, seemingly omnipresent master of our personalities, known as the 'Thinking Mind'. While the experience of being lost in thought is epidemic and untethered discursiveness has become chronic, there are ways we can regain our sanity in the non-conceptual world.
Tuning in to 'Listening Mind' reconnects us with the present moment and undermines our reliance on conceptual thinking while opening us to a fresh way of being.
What to Expect
This program will offer techniques to deepen our connection to direct experience and strengthen our innate capacity to shift attention away from thought to the immediacy of awareness.
Over the course of the retreat, we will spend a lot of time in nature – using listening practices that, while simple and straightforward, can illuminate the natural potency of the mind. Focusing on the simplicity of Listening Mind, we will explore techniques that allow any situation – work, play, sitting, walking, being alone or with others – to support and deepen our connection to reality, to nature, to others and to ourselves.
Participants are encouraged to bring sturdy walking shoes, a notebook and camera, and be prepared to engage in periods of silence and/or in focused discussions. The techniques presented are not difficult and tend to augment sitting meditation or other spiritual practices.
Who Should Attend
All interested teens and adults are welcome to attend. No previous meditation experience is required, and instruction will be offered during the weekend portion of the retreat.
No matter where we are in life, every time we tune in to our perceptions we are invited to a fresh feast of aliveness. All notions of being a beginner or an expert dissolve in the present moment.
Tuition
Includes all Meals. All prices listed in $CDN.
$550 + accommodations
For a list of accommodation options, visit the Registration Page,
An Early Bird Discount of $100 is offered until May 23, 2020.
Useful Links
What to Bring & Expect at DDL
How to Get Here
Financial Aid Form
Leader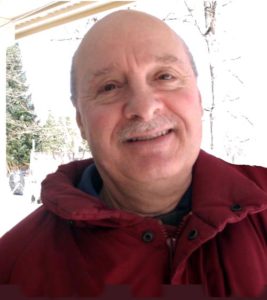 Roger Guest
Roger Guest began his formal study of Buddhism in 1973 and has been a dedicated practitioner and teacher for over 46 years.  As an active member in the Shambhala Buddhist community, Roger served as Executive Director of Karme Choling in Vermont from 1980 to 1986. After the death of his teacher Chogyam Trungpa Rinpoche in 1987, Roger went on to acquire a Masters Degree in Counselling and Psychology from McGill University, and subsequently established a career in mental health.  During the past 5 years Roger has been leading retreats that extend mindfulness practices "off the cushion," and has enjoyed leading silent kayaking and nature-oriented youth retreats. Just…
Learn more about Roger Guest