Scorpion Seal Assembly 10R
With Ashe Acharya John Rockwell
August 7 - 18, 2020
Practising Scorpion Seal 10 in a group retreat is a wonderful way to deepen these unique and penetrating transmissions.
This ten-day retreat will include time for practice, study, talks, discussion, small-group interviews, silence, exercises, and wandering outside. The retreat master will be Ashe Acharya John Rockwell, and the retreat will be essentially self-staffed.
Everyone must attend the full retreat, arriving for the evening orientation on August 7 and leaving the morning of the August 18th. Expect the usual schedule, diet and wardrobe guidelines.
Prerequisite
Please note: this retreat is open only to those who have completed a Scorpion Seal 10 Assembly and received the transmissions for the practices.
Tuition
$800 includes food. Accommodations extra.
NOTE: No one should be excluded from attending this retreat because of financial limitations. If you find yourself in this situation, please contact our Finance Manager, Suzy Ulrich.
If you qualify for SI benefits, please register as usual, and notify Guest Services. We will adjust your Guest Statement accordingly.
Useful Links
What to Bring & Expect at DDL
How to Get Here
Financial Aid Form
Leader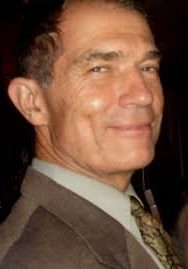 Ashe Acharya John Rockwell
In Fall of 1975, John Rockwell read Cutting Through Spiritual Materialism and was amazed by the clearest description of confusion he had ever seen. Being desperately confused himself, he dove into practice with an eight-week program at Karmê Chöling. Soon after that, he met the Vidyadhara at Karmê Chöling and became his student. John took refuge with the Vidyadhara in 1976 and moved to Boulder to be with him and to study at Naropa University. For the next fourteen years, John's life revolved around practice, study, translation and teaching. He spent time with the Vidyadhara as a member of the…
Learn more about Ashe Acharya John Rockwell