Shambhala Queer Dharma Retreat
With Acharya Eric Spiegel and Basia Solarz
June 26 - 28, 2020
All beings possess natural goodness, kindness and intelligence, noble qualities inherent in each of us. The Shambhala dharma is about gaining confidence in these innate qualities by means of meditation and infusing this confidence into our everyday lives. While this is true for everyone, the LBGTQ community faces particular challenges within society; this can be both an inspiration and an obstacle for each of us.
In this retreat we will gently explore our identity: How do I define myself? How am I perceived? How does this influence my relationship to others and society? Through personal inquiry and supportive discussion, we explore how to maintain the integrity of our identity while fostering compassion for others with diverse views. As we allow ourselves to relax into our inherent goodness, the boundaries that separate us from others may begin to soften.
Our weekend together includes meditation, movement, walks in nature and community celebration. Inspired and nurtured, we return to our lives with greater clarity, confidence and an open heart. This retreat for the LGBTQ community invites practitioners of all levels of experience, but no previous meditation is necessary.
Tuition
$230 includes food. Accommodations are extra.
For a list of accommodation options, visit the Registration Page.
An Early Bird Discount of $50 is offered until March 31, 2020.
USEFUL LINKS
What to Bring & Expect at DDL
How to Get Here
Financial Aid Form
Leaders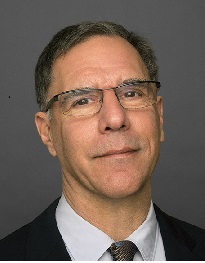 Acharya Eric Spiegel
Acharya Eric Spiegel has been teaching in the Shambhala Buddhist tradition for over 40 years and has studied directly with both Chogyam Trungpa, Rinpoche and Sakyong Mipham Rinpoche.   As an Acharya (which means "Teacher" in sanskrit) he is one of a small group of senior teachers empowered by The Sakyong to directly represent the Shambhala Lineage. In addition to a 40 year career in finance (from which he is retired!), Eric is known for his work with people with HIV and other life-threatening illnesses.  He teaches extensively on the topics of fearlessness in relating with Death and also on the place of "Wealth and…
Learn more about Acharya Eric Spiegel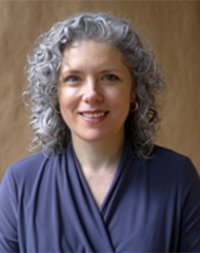 Basia Solarz
Basia Solarz, MAdEd, CPCC brings over 25 years' experience facilitating conversations in educational, workplace, and community settings. Currently, she serves as the Consultant, Communications and Conflict Competence, for the award-winning Workplace Conflict Resolution Program at the Nova Scotia Health Authority. In this role, she offers mediation, conflict coaching, and educational services across the province-wide organization. A Certified Transformative Mediator™ and Fellow of the Institute for the Study of Conflict Transformation (ISCT), Basia is particularly interested in the moral-ethical dimensions of conflict transformation as well as the intersection of adult learning and the transformative approach (Bush & Folger) to working with…
Learn more about Basia Solarz