CANCELLED: Primordial Rigden Ngöndro & Werma Practice Intensive
With Acharya Eric Spiegel
June 20 - 26, 2020
Join Acharya Eric Spiegel and your cohort Shambhala vajrayana practitioners to accomplish your Primordial Rigden Ngöndro or Werma Sadhana Practice commitments.
This is a rare opportunity to go more deeply into your vajrayana practice, to explore the teachings of the Shambhala vajrayana path with the Acharya, and ask any lingering questions about the meaning of the practice that you may have.
Who Should Attend
This retreat is appropriate for tantrikas who are practicing the Primordial Rigden Ngöndro, for Werma Practitioners who have received the Rigden Abhisheka, and for Scorpion Seal Assembly graduates of years 1, 2 and 4.
Please indicate which practice(s) you will be doing the retreat on the registration form;
Due to the guided nature of this retreat, practitioners are encouraged to attend the full five-day retreat. Partial attendance may be accommodated by request, but students doing the full retreat will be giving priority choice for housing. If you wish to attend one or more days of the practice program, please email the Programs Manager indicating the practice you will be doing and your arrival and departure dates and times.
Tuition
Includes meals. Accommodations are extra. All prices listed in $CDN.
$400
For a list of accommodation options, visit the Registration Page.
An Early Bird Discount of $50 is offered until March 31, 2020.
Off-site Tuition
Includes Meals
$400
An Early Bird Discount of $50 is offered until March 31, 2020.
Daily Rate
Includes Meals
$79
Useful Links
What to Bring & Expect at DDL
How to Get Here
Financial Aid Form
Leader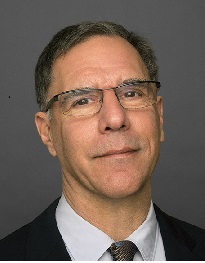 Acharya Eric Spiegel
Acharya Eric Spiegel has been teaching in the Shambhala Buddhist tradition for over 40 years and has studied directly with both Chogyam Trungpa, Rinpoche and Sakyong Mipham Rinpoche.   As an Acharya (which means "Teacher" in sanskrit) he is one of a small group of senior teachers empowered by The Sakyong to directly represent the Shambhala Lineage. In addition to a 40 year career in finance (from which he is retired!), Eric is known for his work with people with HIV and other life-threatening illnesses.  He teaches extensively on the topics of fearlessness in relating with Death and also on the place of "Wealth and…
Learn more about Acharya Eric Spiegel