Five Wisdom Energies: Feminine and Masculine Dynamics
With Irini Rockwell
July 4 - 11, 2020
The Five Wisdoms, also referred to as the Five Buddha Families, are traditional Tibetan Buddhist teachings relevant to these challenging times.
The energies are a vehicle for self-discovery and a tool for working with others in everyday life, both personally and professionally.
Each of us possess all five energies. Depending on how awake we are to our fundamental nature, the energies can be expressed in ways that reflect our innate wisdom, or in ways that reveal our confusion. Moreover, according to the buddhist teachings, we all possess both feminine and masculine principles as part of our being, which means the five wisdom energies can be expressed as either a feminine or masculine dynamic — regardless of our sexual identity.
Through the practice of yogic postures, the energies of our outer, phenomenal world and our inner, psychological realm can be experienced and understood as five different qualities—simple presence, clarity, richness, passion and action—with infinite permutations.
Opening to our energy with gentleness and kindness allows us to develop unconditional confidence and a tender heart or maitri. We uncover our strengths and let them shine! We radiate a natural brilliance, our authentic presence.
For a further exploration of each of the five wisdoms, you invited to explore the teacher's website.
What to Expect
References
The Five Wisdoms Institute (Irini Rockwell's website)
The Five Buddha Families (Lion's Roar article)
Embodied Transformation (Shambhala Times article)
Useful Links
Leader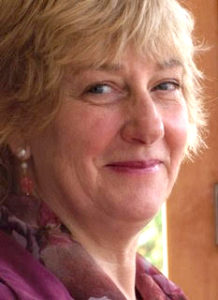 Irini Rockwell
Irini Rockwell has been internationally recognized for over 30 years as a Buddhist teacher, author, coach, and trainer. Her writings include two books are The Five Wisdom Energies, a Buddhist Way of Understanding Personalities, Emotions and Relationships (in 10 languages; published in 2002) and Natural Brilliance (published 2012). Of her calling, Irini explains, "For decades I have been deeply interested in the essence of who we are and how we can bring out our best to serve the world. The Five Wisdoms have been the vehicle to bring together my training in Buddhist dharma, psychology, meditation, (mindfulness and awareness), compassion, psychotherapy, leadership, mind/body disciplines,…
Learn more about Irini Rockwell