Traditional Chinese Qigong: Level 3
With Acharya Suzann Duquette
October 27 - 29, 2020
Level 3
In Level 3 students will learn Hua Tu's Five Animals Calisthenics and tendon-changing Techniques. The five animal forms covered are: tiger, bear, deer, monkey, and bird. The tiger form trains tendon strength, the bear form trains bone strength, the deer form focuses on preserving generative energy, the monkey form trains agility, and the bird form trains balance. Part 1 of Chen Xiyi's Red Phoenix Calisthenics System and Part 1 of The Immortals' Guide to Self-massage and Breath Regulation. These systems combine tendon-changing, calisthenics, self-massage, and breath regulation for health benefits. More standing qigong postures from Wang Xiangzhai's Yiquan System will also be included.
Who Should Attend
This retreat is restricted to people who have completed Level 1&2. If you are qualified to register, a password will be sent to you to enable access to the registration page. To obtain your password, please contact the Program Manager.
Tuition for Level 3
$330 includes program and meals. Accommodations are extra.
Please Note: The program begins after dinner on October 27 and will end on October 29 at 6 pm before dinner. If you are traveling from outside the province and wish to stay an additional night and leave the morning of October 30, you may do so. The registration system will allow you to book that additional night when you are filling out the online registration form. 
Useful Links
What to Bring & Expect at DDL
How to Get Here
Financial Aid Form
Leader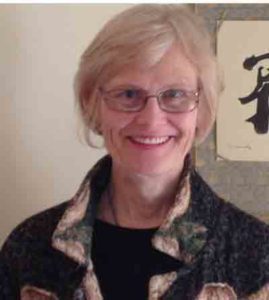 Acharya Suzann Duquette
Acharya Suzann Duquette is a long-time student of body-focused disciplines, beginning with training in T'ai Chi Ch'uan and Mudra Space Awareness in 1974. She is an authorized instructor in the Daoist Qigong lineages of Dr. Eva Wong, with whom she has been studying since early 2007. Previously, she was an instructor of Golden Ball T'ai Chi in the lineage of Master Lam. She is also an instructor of Mudra Space Awareness, as introduced by Chögyam Trungpa Rinpoche, and Lujong (body training), in the tradition of Khenpo Tsültrim Gyamtso Rinpoche. Suzann is former director and current Resident Acharya (senior teacher) of…
Learn more about Acharya Suzann Duquette