Profound Treasury: Entering the Path
With Shastri Steve Gleich and Catherine Neill
May 14 - 16, 2021
Please Note: we cannot accept visitors from outside of the "approved regions" specified by the Nova Scotia Government. Please check the current Travel Guidelines on our homepage before registering. 
This class will be based on teachings from Volume I of The Profound Treasury of the Ocean of Dharma, the teachings of Chogyam Trungpa Rinpoche.
Join the Dorje Denma Ling staff as they begin their season of practice and study together. In 2021, we will be exploring the teachings of the Hinayana as taught by Trungpa Rinpoche. During this weekend we will look at our motivation to practise meditation, then begin discussing qualities of a dharmic path and what it means to take refuge in the three jewels.
All are welcome to join us!  It is a great way to refresh your understanding of these profound dharma teachings.
Pricing
Tuition: $108
Meals: $40
Accommodations: Additional. Prices vary by type. (Please see the Registration Page for options.)
IMPORTANT NOTE ABOUT ACCOMMODATIONS
We are temporarily offering a discounted single occupancy rate on accommodations for those attending alone. This option defaults to a room in the Lodge. However, if you choose a single in a cabin or tent, we will adjust your invoice to reflect the Covid rate.
ONLY CHOOSE DOUBLE OCCUPANCY IF you are attending the program with a friend or partner, otherwise you may still be charged the single price for the room, cabin, or tent.
Comments or Special Needs Field
We would like you to spend the weekend with us, but if you can only attend one day, please register and leave a comment indicating which day we should expect you. We will adjust your Guest Statement accordingly.
Leaders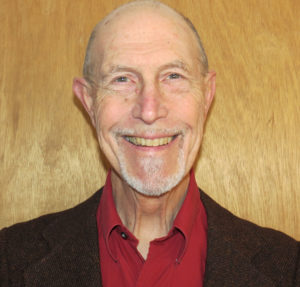 Shastri Steve Gleich
Shastri Steve Gleich feels very fortunate to have received teachings from Chogyam Trungpa Rinpoche and Sakyong Mipham Rinpoche and their senior students and to have been in the Shambhala Buddhist world since 1982. He is now retired from 30+ years career in psychology and mental health and 10+ years career as woodworker. He has been married to Lilly for 38 years, and they are now living in Tatamagouche, Nova Scotia. He continues to volunteer with Dorje Denma Ling, Tatamagouche Shambhala Meditation Group, Dorje Kasung Land Group, and the local food bank.
Learn more about Shastri Steve Gleich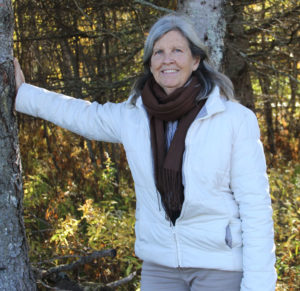 Catherine Neill
Catherine Neill became the Executive Director of Dorje Denma Ling in February 2019. She has served in the Shambhala mandela in a variety of roles, including as Operations Commander for the Dorje Kasung, as Drala Regional Commander, and as a Resident Director of Shambhala Training. Catherine has been a member of the Shambhala community since 1981 and was a student of Chogyam Trungpa, Rinpoche. She is also a student of his son, Sakyong Mipham, Rinpoche.
Learn more about Catherine Neill