Profound Treasury: Entering the Path
With Catherine Neill
June 18 - 20, 2021
This class will be based on teachings from Volume I of The Profound Treasury of the Ocean of Dharma, the teachings of Chogyam Trungpa Rinpoche.
Join the Dorje Denma Ling staff as they begin their season of practice and study together. In 2021, we will be exploring the teachings of the Hinayana as taught by Trungpa Rinpoche. During this weekend we will look at our motivation to practise meditation, then begin discussing qualities of a dharmic path and what it means to take refuge in the three jewels.
All are welcome to join us!  It is a great way to refresh your understanding of these profound dharma teachings.
Pricing
Prices listed below are for the entire weekend, and reflect food and lodging costs. Tuition is free.
Lodge single occupancy – $240
Lodge double occupancy  – $150
Drala cabin single – $220
Drala cabin double – $140
Wood cabin single occupancy – $190
Wood cabin double occupancy – $120
Large white tent single occupancy – $170
Large white tent double occupancy – $120
Bring your own tent – $70
Shrine Room Floor – $70
Commuters – $40
ONLINE participation – $50
Comments or Special Needs Field
We would like you to spend the weekend with us, but if you can only attend one day, please register and leave a comment indicating which day we should expect you. We will adjust your Guest Statement accordingly.
Leader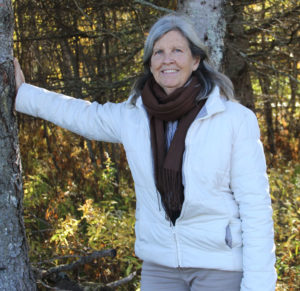 Catherine Neill
Catherine Neill became the Executive Director of Dorje Denma Ling in February 2019. She has served in the Shambhala mandela in a variety of roles, including as Operations Commander for the Dorje Kasung, as Drala Regional Commander, and as a Resident Director of Shambhala Training. Catherine has been a member of the Shambhala community since 1981 and was a student of Chogyam Trungpa, Rinpoche. She is also a student of his son, Sakyong Mipham, Rinpoche.
Learn more about Catherine Neill