Will Be Rescheduled: Profound Treasury: Entering the Path
With Catherine Neill
May 15 - 17, 2020
We regret that, due to COVID19, Dorje Denma Ling has to rescheduled this program for August. Stay tuned for dates.  Ecology of the Heart retreat for May 1 to 8, 2021.
We have left the "Register" button active, and removed the ability to pay. So if you are interested and would like to come when it is safe to do so, please "Register"… no deposit will be required.
This class will be based on teachings from Volume I of The Profound Treasury of the Ocean of Dharma, the teachings of Chogyam Trungpa Rinpoche.
Join the Dorje Denma Ling staff as they begin their season of practice and study together. In 2020, we will be exploring the teachings of the Hinayana as taught by Trungpa Rinpoche. During this weekend we will look at our motivation to practise meditation, then begin discussing qualities of a dharmic path and what it means to take refuge in the three jewels.
All are welcome to join us!  It is a great way to refresh your understanding of these profound dharma teachings.
Finances
Dorje Denma Ling has a large daily overhead that we would like to cover whenever possible. However, we do not want to turn anyone away who wishes to come because of financial considerations. If the In-House Retreat prices or Shrine Room floor option shown below won't work for you, please email Guest Services with the amount you would be able to pay, and we'll adjust your Guest Statement to reflect that price.
All-Inclusive Pricing
Double Occupancy in the Lodge or Drala Cabin (In-House Retreat pricing) – $70 per day ($140 weekend)
Single Occupancy in Lodge or Drala Cabin (In-House Retreat pricing) – $100 per day ($200 weekend)
Shrine Room Floor – $30 per day ($60 weekend)
Commuters – $30 per day ($60 weekend)
Comments or Special Needs Field
If you have a preference for the Lodge or a Drala Cabin, please enter that information in the "Comments or Special Needs" field.
We would like you to spend the weekend with us, but if you can only attend one day, please register and leave a comment indicating which day we should expect you. We will adjust your Guest Statement accordingly.
Leader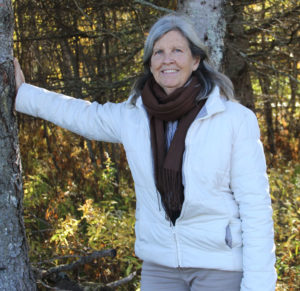 Catherine Neill
Catherine Neill became the Executive Director of Dorje Denma Ling in February 2019. She has served in the Shambhala mandela in a variety of roles, including as Operations Commander for the Dorje Kasung, as Drala Regional Commander, and as a Resident Director of Shambhala Training. Catherine has been a member of the Shambhala community since 1981 and was a student of Chogyam Trungpa, Rinpoche. She is also a student of his son, Sakyong Mipham, Rinpoche. Catherine worked in the field of international development  and microenterprise development as an evaluations consultant for more than twenty years. Prior to coming to Dorje…
Learn more about Catherine Neill