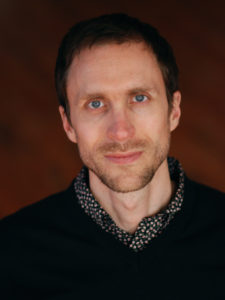 Noel McLellan, a second-generation Shambhala practitioner, was raised in the culture that was emerging around Chögyam Trungpa Rinpoche and his students. He attended the Vidya Elementary School in Boulder, which included daily meditation and the Shambhala arts. There, and at the Shambhala Sun Summer Camps, he formed a deep bond with Shambhala and his generation of "dharma brats." Noel has lived at Karme Chöling three times, serving in the respective roles of baby, wood crew worker, and Head of Practice and Study. He has also lived at Marpa House and Shambhala Mountain Center.
At 16 Noel attended Warrior's Assembly, where he first met Sakyong Mipham Rinpoche. After high school he attended the first three-month Seminary led by the Sakyong. He completed a degree in Religious Studies from Colorado University, and after that was asked to become a kusung, attendant to the Sakyong. He traveled with the Sakyong in this capacity for 18 months in North America, Europe and India. Noel later held several other posts in the Dorje Kasung. He served on the Council of the Makkyi Rabjam, the Kasung's command group, for 7 years during which time he was promoted to the senior rank of Kusung Dapön, head of the Sakyong's personal attendants. He retired from this post in 2011 and was given the rank of Dragon Dapön.
Noel lives in Halifax, Nova Scotia with his wife Marguerite Drescher and their two ferocious young children, Gabriel and Esmé. He teaches at the Shambhala School, helping to develop a transformative approach to education. He oversees training for young Shambhala teachers and leaders in social transformation, and is a mentor to the Ziji Collective which is dedicated to exploring the confluence of contemporary society and Shambhala principles. Noel's writings on education, culture and Shambhala are available at broken leaf.