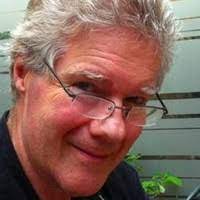 Brian began studying Buddhism in 1972 while also studying for ordination as a Catholic priest. Ordained in 1981, Brian resigned from ministry in 1985 when he became a Buddhist. He joined the Shambhala community in 1986, received transmission from the Vajra Regent in 1988, and received Vajrayogini Abhisheka from Sakyong Mipham Rinpoche in 1994.
Brian completed the Söpa Choling 3-year retreat in 2003. Pema Chodron and the monastic council invited him to stay on at Gampo Abbey and serve as the Abbey's executive director. Brian held that post until March of 2005. Since then he has taught Vajrayana and Shambhala training programs in both the United States and Canada.
Brian retired in 2016 from a career in management consulting and non-profit leadership. Since then he has published several books focused on bringing the lives and biographies of spiritual heroes alive in today's language. He is currently working on a 3-volume biography of Padmasambhava.
Brian is excited at the opportunity to lead this fire puja… the opportunity to bring the power, beauty, and magic of Vajrayana practice alive in a powerful, retreat container.
Events with Brian Callahan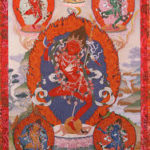 Vajrayogini Four Karmas Fire Offering 2023
September 23 - October 3, 2023
The Vajrayogini Four Karmas Fire Offering is an advanced Vajrayana retreat open to practitioners who have completed the Vajrayogini Amending-the-Mantra Fire Offering. Through the skillful means of the fire offering, in the Four Karmas practice we begin to engage more fully in all the karmas — the enlightened activities of pacifying, enriching, magnetizing, and destroying. Who Can Attend Open to practitioners who have completed the Vajrayogini Amending-the-Mantra Fire Offering. Repeaters: Practitioners who have already attended a Four Karmas Fire Offering are invited to attend the full program at a discount of 50% off the tuition portion of the retreat. Add…