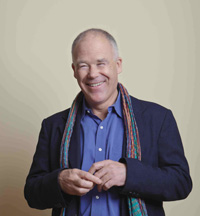 Timothy Walker Ph.D. is a mindfulness teacher and psychotherapist working in Halifax Nova Scotia with over 35 years experience integrating mindfulness into counselling, education and healthcare.
Dr. Walker is co-author of the The Healing Circle: integrating science, wisdom and compassion in reclaiming wholeness on the cancer journey, and co-founder, with Dr. Rob Rutledge, of the Healing and Cancer Foundation. He designed and has taught with Dr. Rutledge, the Skills for Healing Weekend Retreats for people living with cancer and their family members 51 times since 1999 in 21 cities across North America.
Timothy has also taught the classic 8-week Mindfulness Based Stress Reduction Program more than 50 times in Halifax/Dartmouth. He has taught at Dalhousie University, Acadia University, and Mount St. Vincent University as well as hundreds of workshops, seminars and retreats Internationally.

A student of Meditation since 1979, Timothy received both an MA and Ph.D. in the psychology of meditation. In his private practice, The Healing Circle, Dr. Walker sees individuals, couples and families and is open to distant consultations by phone or internet.