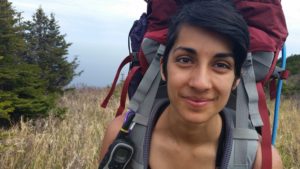 Tamsyn has studied Yogic View in Nova Scotia and India, and is certified under Senior Yoga Master Yogendra Mishra (Yogiji).
Tamsyn is a traditional yoga guide (CYT) here in Tatamagouche, Nova Scotia and beyond. She teaches the full view of Indo-Tibetan Yoga and Dharma – outlining Patanjali's Yoga Sutras and the Tibetan view of the mind's nature.
Tamsyn guides students of all levels through the traditional practice sequence of asana, pranayama and meditation. In the full view of yoga, the asana (physical yoga) and pranayama (breathing techniques) are preparatory for meditation. Asana and pranayama work directly with the subtle body to remove blockages in order to see clearly in meditation. Reuniting Physical Yoga with Meditation is optimal for westerners to progress down the path of awakening.