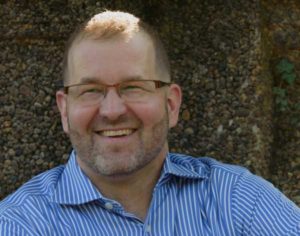 Scott Perkins is a certified Recovery Coach, Recovery Coach Trainer, and Meditation Teacher. He began practicing Buddhism in 1988 and completed a Master's degree in Buddhist Studies from Naropa University in 1992.  Scott has been teaching on Buddhism and Meditation for over 25 years.
Scott began his own path of recovery on Christmas Day, 2005 and has been exploring the intersection of recovery and meditation since that time. In his role as a Recovery Coach, Scott helps others craft personal paths/programs that supports their recovery from addictions and strengthens their ability to experience life with sanity, courage, and compassion.
In 2006, Scott founded and continues to lead the Washington DC Heart of Recovery group for individuals whose lives have been touched by addiction. He subsequently began teaching meditation retreats and programs for people in recovery across the country starting in 2013. As the former Chairperson for Shambhala's International Heart of Recovery Working Group, Scott also assisted in developing Heart of Recovery groups and programs throughout the country.
Scott is currently the Operations Director for a national health care policy organization in Washington, DC, where he lives with his husband and their two dogs. He has a life-size wooden rocking horse in the back yard which his father built for him as a graduation present. More background is available at ScottAndrewPerkins.com.
Events with Scott Perkins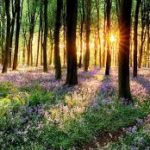 (Postponed, New Date TBD) The Heart of Recovery Retreat: Moving Towards Freedom and Joy
October 9 - 15, 2022
"The more we witness our emotional reactions and understand how they work, the easier it is to refrain." — Pema Chödrön Grounded in meditation, the Buddhist teachings provide a practical means to support our recovery from addictions and compulsive behaviours, as well as help us release the clinging to thoughts and impulses that lead us to suffering, discontent, and harmful actions. This Heart of Recovery retreat is grounded in the view that meditation can show us how to find relief from the suffering of addictions and compulsive behaviours of all kinds. What is the relationship between meditation and recovery from addiction and compulsive behaviours? During the retreat we will…