In the last decade I have completed more than a thousand hours of Chinese medicine, specifically acupuncture and massage, in the August Brodde School in Wuppertal, Germany.
I have been teaching Qi Gong (working with energy) and Taiji Quan (the highest law of fist) since 2011 to a small circle of people on a regular basis.
I teach everything from the "top of the mountain" — meaning I lay all the secrets bare from the first, so that in principle, anyone can join the class in the middle of the curriculum and walk down with a view. I find this also allows people who have been practising body work in other schools to not feel they have to start at the beginning again, to participate.
Primarily, I teach what I define as the outer, inner and secret structures of internal energy. These structures when combined with their respective spirals I call the three courts. When the three courts are joined with inner breathing, it becomes a dynamic, animate intelligence which can also inform one's sitting practice.
Events with Kiron Khosla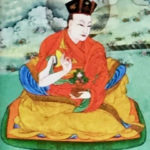 Mahamudra Dathun: Cultivating Stillness and Insight
October 4, 2021
In the mandala of mahamudra Shines moonlight, pure and all-pervading All apparent phenomena are the play of the mind. All qualities are complete within the mind. – Chögyam Trungpa; Sadhana of Mahamudra Please join retreat leaders Elizabeth Callahan, Scott Wellenbach and Nancy Huszagh who are pleased to present a third intensive mahamudra retreat for 2021. The retreat will follow a traditional three-year retreat format with four practice sessions per day, although the schedule is somewhat more relaxed. Scott Wellenbach will lead the shamatha mahamudra for one week;  Elizabeth Callahan will teach the vipashyana investigations for one week, and Nancy Huszagh will lead…