Alice began practicing meditation in 1967 with the beloved Zen master Shunryu Suzuki Roshi (author of Zen Mind, Beginner's Mind). After Roshi's death in 1971, she continued on the path of meditation and study with Chögyam Trungpa Rinpoche and was a close student until his death in 1987. After Trungpa Rinpoche's death, Alice continued studying the advanced Shambhala teachings with Sakyong Mipham Rinpoche, Trungpa's eldest son.
In 2010 Sakyong Mipham Rinpoche appointed Alice as a shastri or senior teacher in Nova Scotia, and in early 2013 the Sakyong and Pema Chödron requested her to serve as Gampo Abbey's senior teacher in residence, which she did through 2016. She and her husband Richard returned to their home on St Margaret's Bay in December 2016, and she now serves as Head of Practice and Education at the St Margarets Bay Shambhala Centre.
Alice has been teaching about Buddhism and Shambhala for nearly forty years. She has taught seven Warrior Assemblies (including two at Dorje Denma Ling) as well as many Shambhala Training and other meditation programs in North America, Chile, Brazil, and Spain.
Events with Alice Haspray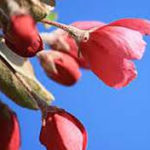 Shambhala Training Levels IV and V (On Land and Online)
June 17, 2021
Shambhala Training: The Heart of Warriorship On-land and online.  Spaces are limited on the land.  Be sure to register early. Shambhala Training: The Heart of Warriorship is a series of five secular meditation retreat weekends that help us develop fearlessness, confidence, openness and gentleness towards ourselves and our world. These qualities arise out of meditation practice and study of Shambhala warriorship principles as taught by Chogyam Trungpa Rinpoche. Shambhala Training welcomes people of all religious traditions as well as those who do not follow a particular spiritual path. You can read more about Shambhala Training and the path or warriorship in…