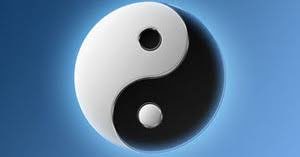 Traditional Chinese Qigong: Levels 1-3
with Acharya Suzann Duquette
Qigong is designed to cultivate strength of body and calmness of mind through Taoist practices that integrate movement, breath, and qi, or internal energy, to promote health and longevity. A form of gentle, relaxing exercise, qigong strengthens joints, muscles, tendons, and bones, increases flexibility, stimulates the circulation of energy in our body, and enhances mental clarity. Qigong is also an excellent way to gently introduce mobility and relaxation to persons who have physical challenges. Talks on qigong, Chinese medicine and Taoism will be included.
This intensive is a rare opportunity to receive instruction in two unique qigong lineages, the Pre-Celestial Limitless Gate School (Xiantianwujimen) and the Yiquan School. Xiantianwujimen was founded in the Song dynasty (circa 10th to 12th centuries) by Daoist sage Chen Xiyi, who is recognized as "the father of qigong."
These uninterrupted lineages have been handed down to Dr. Eva Wong. Acharya Duquette has received these practices directly from Dr. Wong.
Levels 1 & 2
In Level 1, students will be in instructed in various techniques of outer and inner qigong. Outer qigong is concerned with strengthening the muscular-skeletal system: joints, muscles, tendons, bones, and spinal column. It includes techniques of tendon changing, marrow washing, self-massage, and calisthenics. Inner qigong is concerned with nourishing the internal organs and cultivating qi, or internal energy. Students will learn Chen Xiyi's sleeping and walking qigong and Wang Xiangzhai's standing qigong.
In Level 2, the focus will be on tendon changing and self-massage. The Twelve Devas Tendon-Changing System and the Nine Self-Massage System will be taught in their entirety.
Please note: Levels 1 & 2 are taught together. It is not possible to take just Level 1.
Level 3
In Level 3 students will learn Hua Tu's Five Animals Calisthenics and tendon-changing Techniques. The five animal forms covered are: tiger, bear, deer, monkey, and bird. The tiger form trains tendon strength, the bear form trains bone strength, the deer form focuses on preserving generative energy, the monkey form trains agility, and the bird form trains balance. Part 1 of Chen Xiyi's Red Phoenix Calisthenics System and Part 1 of The Immortals' Guide to Self-massage and Breath Regulation. These systems combine tendon-changing, calisthenics, self-massage, and breath regulation for health benefits. More standing qigong postures from Wang Xiangzhai's Yiquan System will also be included.
Who Should Attend
This retreat is open to everyone who is interested in experiencing the benefits of Qigong practice.
Although we encourage participation in the full four-day program, if is possible to do only Levels 1-2, or Level 3. The prerequisite for doing Level 3 is completion of Levels 1 and 2. Dates and registration details are as follows:
The dates for Levels 1&2 are October 25 - October 27. For details and to register, use this link.
The dates for Level 3 are October 27 - October 29. For details and to register, use this link.
Please Note: The program begins after dinner on October 25 and will end on October 29 at 6 pm before dinner. If you are traveling from outside the province and wish to stay an additional night and leave the morning of October 30, you may do so. The registration system will allow you to book that additional night when you are filling out the online registration form.
Useful Links
What to Bring & Expect at DDL
How to Get Here
Financial Aid Form