Milarepa's Songs of Realization Retreat 
On-Land or Live Online


with Kristine McCutcheon
February 23 to February 28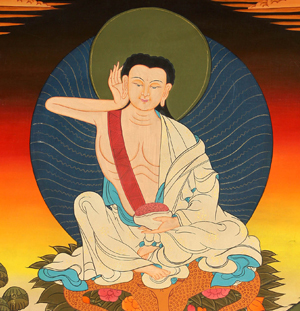 Milarepa's songs have inspired meditators for a thousand years. That they are still sung and studied now is because they point us to a valid path to realization. This retreat will bring together the elements of study, singing and meditation to develop 'prajna' in order to benefit ourselves and others.
This group retreat will include Milarepa Day a celebration of the songs of realization of the Kagyu Gurus of which Milarepa is one. We will also have movement, singing and silence and discussion over the course of 5 days. Instructions will be provided. This is easy and appropriate for beginners and experienced meditators alike.
---
---
Don't forget to check for other programs in the Atlantic Region. There may be something of interest to you there as well.
---
---

You are invited to register for onsite retreats without any financial commitment at this time. For more information on how we plan to manage uncertainty due to Covid-19, visit this page.
---
Explore the Magic: Dorje Denma Ling
Dorje Denma Ling is Canada's only Shambhala International residential program centre. It was founded in 1992 under the auspices of Chögyam Trungpa Rinpoche and his son and heir, the Sakyong, Mipham Rinpoche.
Help Us Weather the Storm
These are indeed challenging times. Your gifts to Dorje Denma Ling make it possible for us to caretake this place as a resource for all who seek refuge and retreat. No gift is too small.
May we continue to offer that in the years ahead!