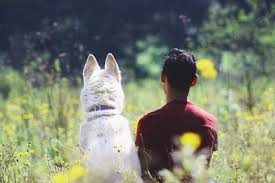 LIVE ONLINE WORKSHOP: Ecology of the Heart: Exploring Inner and Social Sustainability in a Time of Eco-Anxiety
with Shastri Nicholas Kranz
We regret that, due to COVID19, Dorje Denma Ling had to cancel Nick Kranz's Ecology of the Heart retreat for 2020, and has rescheduled for May 1 to 8, 2021.
We are disappointed, of course. However, Nick has graciously offered to lead a half-day online workshop for those who feel exploring the inner and outer dimensions of ecology is an essential step towards healing during these exceptional times.
Along with many other wisdom traditions, Buddhist teachings have pointed for millennia to our deep connection and interdependence with everything in the biosphere. Having arrived at this critical moment together, how can we rise to the challenges before us without burning out or falling into eco-anxiety and depression?
Please join Nick on Sunday, May 17 from 3:00 to 6:00 pm Eastern Daylight Time to join the exploration.
What to Expect
There will be an opportunity to learn and practice sitting and social meditation, to ask questions, discuss together and engage in experiential exercises that will help you connect the appreciation of outer ecology with the innate tenderness of the heart.
Everyone is welcome to attend this online gathering; no previous experience is required!
What is Social Meditation?
Social Meditation turns social interaction into a meditation practice. It is a way of practising community as a living gesture. We are invited to speak from the heart and share our perceptions. which helps us go forward with fresh eyes while honouring our pain and compassion.
Cost
Suggested: $60 CDN
(Approx. $45 US)
Payment is by credit card or e-transfer.
Generosity policy applies. If you are experiencing financial difficulties due to loss of income, please email [email protected] and indicate what you are able to offer for the workshop. We understand, and would like everyone who is inspired to participate to be able to do so.
If you are able to offer more, your support will be much appreciated. Dorje Denma Ling and Nick are also experiencing the economic impact of this pandemic.
Don't forget to add May 1 to 8, 2021 on your calendar for next year. Join Nick at Dorje Denma Ling to experience the power of the full week-long retreat.