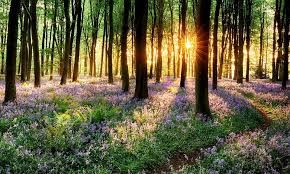 The Heart of Recovery (Live Online)
with Scott Perkins
A Four-Week Course on Saturdays

at 1:00 pm Atlantic Time, Starting April 3, 2021
1:00 pm Atlantic / 12:00 am Eastern / 11:00 am Central / 10:00 am Mountain / 9:00 am Pacific
Grounded in meditation, the Buddhist teachings provide a practical means to support our recovery from addictions and compulsive behaviours. These teachings, along with the practice of mindfulness meditation, can strengthen our ability to notice and let go of thoughts and impulses that lead us to suffering, discontent, and harmful actions.
During this four-week Heart of Recovery class we will discover how meditation and mindfulness practices:
Help us to find relief from the suffering of addictions and compulsive behaviours of all kinds.
Support us in connecting to our inherent goodness, warmth, and intelligence as human beings, and how doing so can support and enrich our recovery.
Show us the wisdom and sanity that underlies all aspects of our existence, and how that wisdom gets twisted by fear and ego, and then manifests as neurosis, character defects, habitual patterns and addictive behaviours.
Train us to notice when we are lost in a story, hooked by emotions, or caught by addictive energies and behaviours.
Strengthen our ability "let go" when we do get hooked or triggered.
Instead of acting out or suppressing our emotions, we can learn to embody our experiences and open ourselves to the inherent wisdom that exists below the surface of emotional energy.
The Heart of Recovery Four-week Course Includes
Initial 3-hour Workshop: An Introduction to Meditation and Mindfulness for People in Recovery (Saturday April 3)
Three 2-hour Classes: Classes will include meditation, a talk, Q & A and discussion (Saturdays April 10, 17, and 24)
Membership in a Private Online Forum: Group will be monitored by Scott Perkins and assistant teachers who will be assisting during the program.

Class participants are encouraged to discuss and explore their experience between Saturday classes
Questions are welcome, and instructors will be available to respond
Instructors will be available for live discussions mid-week

Optional one-on-one meditation instruction session with teacher or assistant teacher
Instruction in techniques for working with emotions, urges and triggers when they arise
Who Should Attend
This course is open to both new and experienced meditation practitioners. Those who are personally working with recovery, as well as to those whose lives have been impacted by addiction (as parents, children, spouses, etc.) will also benefit.
Cost
Please refer to registration page - listed below.
Payment is by credit card or e-transfer.
TO REGISTER: click here