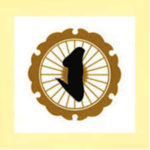 The Cycle of the Black Ashe Lectures by Robin Kornman Online
The Cycle of the Black Ashe Online

December 6, 2020 to March 7, 2021
Sundays at 2:00 p.m. - 4:00 p.m. Atlantic
This course is nearing capacity. Contact [email protected] with questions.

(Use the Timezone Converter to find your local class time)
Price: Refer to our registration page listed below.
In the Fall of 2004, the late Dr. Robin Kornman, an early student of Chögyam Trungpa Rinpoche, a Tibetan Buddhist scholar and founding member of the Nalanda Translation Committee, gave a series of talks at Dorje Denma Ling entitled The Cycle of the Black Ashe.
The basic premise of Dr. Kornman's exploration of Chögyam Trungpa Rinpoche's four terma texts was that these texts can be best understood holistically rather than as a pedagogical sequence. In order to do so, he showed how a number of basic themes are woven throughout the entire terma cycle and how these teachings draw from a rich framework of Tibetan culture and shamanism, Taoism, and the Buddhist sutras and tantras.
This program will use Dr. Kornman's talks as the basis for a larger discussion on the origins and development of the Shambhala teachings and why they are especially relevant today. Invited commentators will further enrich the discussion by adding their own understanding of the material and by providing a forum for discussion.
Please join us for this thought-provoking exploration of the Shambhala terma.
Program Format and Materials
Links to the recorded talks of The Cycle of the Black Ashe, as well as transcripts, will be provided to participants for review on their own. We will meet on Zoom, roughly every two weeks for eight sessions, to explore the material further. A commentator will lead each live session – which will consist of a practice period followed by a brief commentary on the talk and a facilitated discussion.
Staff
Coordinator - Dan Schreibman

Program hosts - Julia Sagebien and Richard Peisinger
Prerequisites
Participants must have completed Warrior Assembly (or have received the following texts: Golden Sun of the Great East, The Letter of the Golden Key, and The Letter of the Black Ashe) in order to attend Class meetings 1 through 7.
Class meeting number 8, Scorpion Seal, will be restricted to only those students who have received the Scorpion Seal text.
Schedule and Faculty
1) Dec. 6, 2020: Introduction -Julia Sagebien, Richard Peisinger, and Holly Gayley

2) Dec. 20, 2020: Windhorse chant and Kalachakra - Derek Kolleeny and Loppon Lodro Dorje

3) Jan. 10, 2021: Buddha Nature, Shentong, Dolpopa - Derek Kolleeny and Scott Wellenbach

4) Jan. 24, 2021: Golden Sun of the Great East - Sarah Coleman and David Rome

5) Feb. 7, 2021: Letter of the Black Ashe - Sangyum Agness Au

6) Feb. 21, 2021: Golden Key - Alice Haspray

7) Feb. 28, 2021: Gesar - Acharya Mathias Pongracz, Jane Hawes, and David Shapiro

8) Mar. 7, 2021: Scorpion Seal - Acharya Moh Hardin
Registration: click here