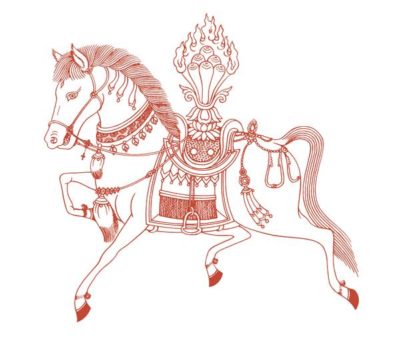 Chariot of Mahamudra Weekend Retreat 2021
with Acharya Richard John
This weekend retreat is open to all practitioners—newer students and tantrikas—who wish to deepen their meditation practice. Mahamudra, the "great symbol," is among the most profound traditions of vajrayana Buddhism, but it is also extremely simple and direct. This retreat will be a pre-vajrayana introduction.

We will deepen the practices of shamatha and vipashyana meditation to look at the mind and sense perceptions, with emphasis on direct personal experience. Acharya John will give an overview talk on Friday evening and lead the program all day Saturday and Sunday with commentaries and instruction. We will maintain silence during the day, with open discussion each afternoon.
Attendance
Participants should begin at the beginning and commit to the full weekend. The suggested prerequisite for the retreat is Level One or an introduction to meditation program at any Shambhala Centre, but any practitioner may attend with the recommendation of a senior Meditation Instructor.
If you have any questions about your eligibility, please email the Program Manager at [email protected].
Tuition
Please refer to the registration link listed below for tuition and accomodation pricing.
USEFUL LINKS
What to Bring & Expect at DDL
How to Get Here
Financial Aid Form