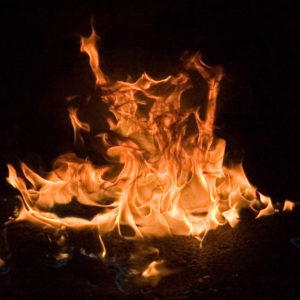 Vajrayogini Amending the Mantra Fire Offering
with Mark Nowakowski
Please note: we cannot accept visitors from outside of the "approved regions" specified by the Nova Scotia Government. Please check the current Travel Guidelines on our homepage before registering.
Join Vajrayogini around the hearth to correct any mistakes you may have made during sadhana practice, so that you are more open to receiving siddhi -- especially the ultimate siddhi of wisdom.
The Amending the Mantra Fire Offering is the first of two longer Vajrayogini Fire Offerings, the second being the Four Karmas. The Amending Fire Offering is open to sadhakas who have completed their practice prerequisites either by numbers or by time (see below for details). The Four Karmas Fire Offering is open to sadhakas who have completed the Amending Fire Offering plus the additional practice requirements (see below).
The Vidyadhara likened the two types of fire offering to putting a sharp knife under running water: first the water washes off the dirt, but at the same time it sharpens the knife. Similarly, we are both purifying ourselves through amending the mantra and developing power so that we can help others through enlightened activity of the four karma.
-- From: Vajradhatu Fire Offering Manual, © 2000, page 3
Prerequisites
By Numbers:
1,000,000 mantras before attending the Amending Fire Offering
By Time:
4 weeks of Group Retreat
300 individual home practice sessions
Before attending the Four Karmas Fire Offering, practitioners counting by number must complete an additional 300,000 mantras. Those practising by time must complete a minimum of 3 but preferable 4 months of individual or group practice: at least 3 sessions per week (36 to 48 sessions).
Schedule
Thursday: Afternoon arrival. Set-up begins. Dinner: 6:30pm.
Friday: Lung, training and set-up.
Saturday to Saturday: Practice 7am to 9pm.
Sunday: Clean up and departure after lunch.
What to Bring
Your Buddhist and Shambhala daily chants.
White clothes and cushion covers if you have them. (Dorje Denma Ling has some for participant use.)
Vajrayogini Sadhana and Fire Offering liturgy.
If you are new to the practice or do not have the latest Fire Offering liturgy, you can purchase this for $17 at the DDL registration desk after you receive the lung. The Vajradhatu Fire Offering Manual will also be available for purchase ($55, optional).
A more complete list of "what to bring" will be sent to you prior to the program.