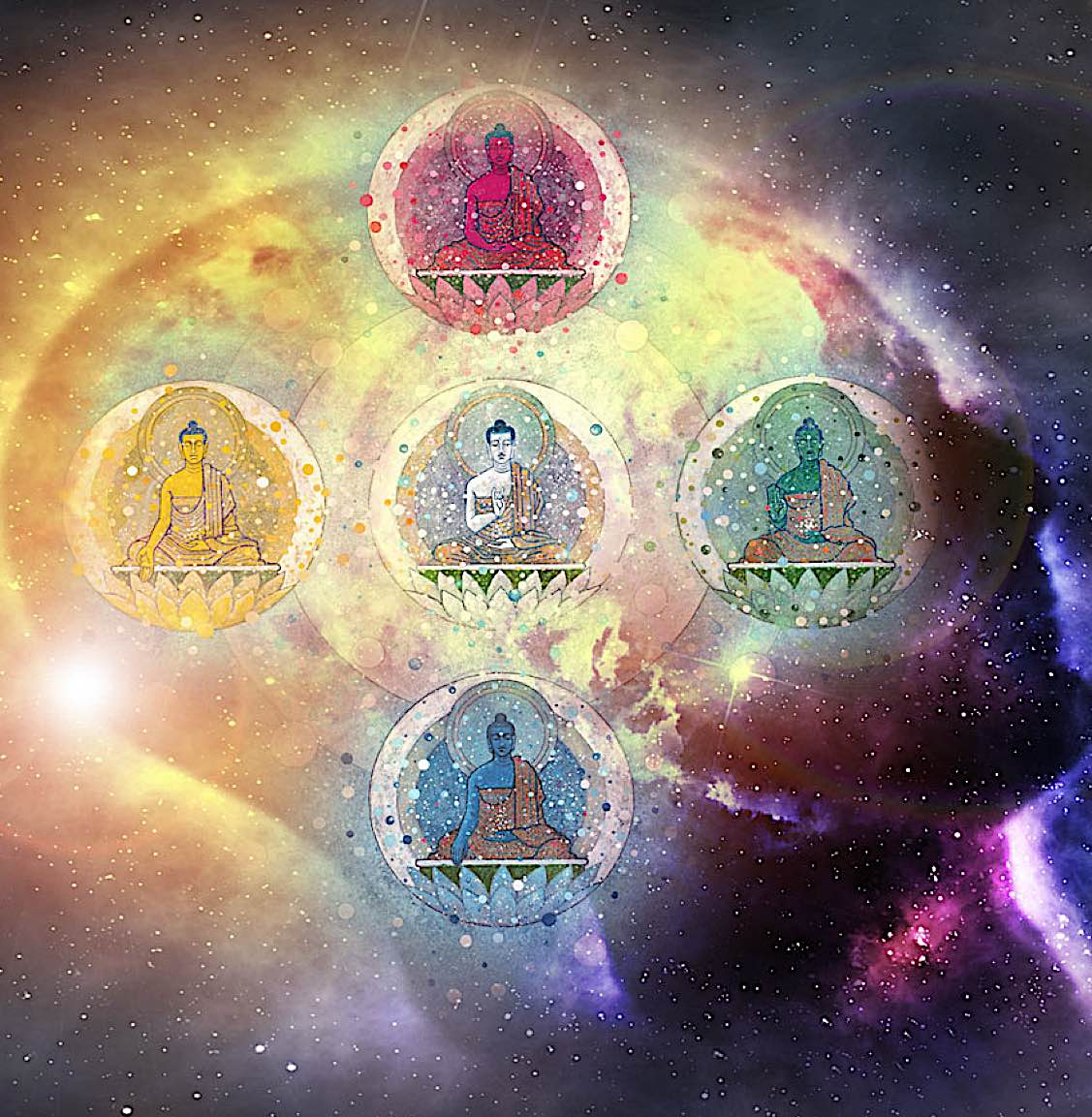 Maitri Five Wisdoms Weekend Retreat
with Richard John & Liz Richardson
Maitri, which means "kindness to oneself and others," is a practice of self-acceptance, awareness, and openness to our individual ways of perceiving the world.
Maitri Five Wisdoms is an interactive contemplative practice created by Chögyam Trungpa Rinpoche, based on the traditional Buddhist principles and energies of the Five Buddha Families. Each of us possess all five energies. Depending on how awake we are to our fundamental nature, the energies may be expressed in ways that reflect our innate wisdom, or in ways that reveal our confusion.
What to Expect
In this weekend retreat, we will use the specific postures and coloured glasses developed to invoke the wisdom energies. We will investigate these energies in a direct and personal way combining meditation, solitary exploration and conversation.
Who Should Attend
The practice is available to practitioners at all levels, and has been used for many years at Naropa University in Colorado for in-depth training in Buddhist psychology and creative expression.
Schedule
NOTE: All times listed are Atlantic Times. Go here for a Time Converter
Friday Sept. 25
Arrival Day
Dinner 6:30
Orientation & Opening Talk 7:45

Saturday & Sunday
7:00 am to 9:00 pm
Each day will also include breaks for meals and tea.
Program will finish at tea time on Sunday, around 4:30 or 5:00