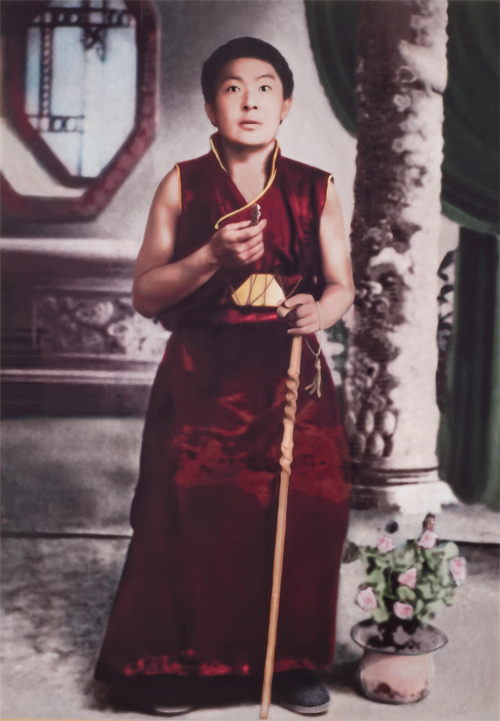 The Teachings of Khenpo Gangshar: Songs of Realization and Pith Instructions
with Mark Nowakowski
Note: This is a hybrid program. You will be joining the group gathered at Dorje Denma Ling.
During this weekend retreat, we will hear, contemplate, and meditate on the pith instructions of Khenpo Gangshar Wangpo, one of the main teachers of Chögyam Trungpa Rinpoche. We will use the newly translated and published shorter texts of his mind instructions: Songs of Realization & Pith Instructions.
Who Should Attend
This retreat is open to tantrikas from all lineages, who have received the pointing-out instructions.
What to Expect
We will begin with an introduction to the life and times of Khenpo Gangshar and his teachings, and review the method of contemplation we will adopt. This method has been used in Halifax for the past 20 years by the Pith Instructions Contemplation Group.
Over the course of the weekend, Mark will give five teachings with Q&A discussion sessions, and lead four 90-minute practice sessions. There will be specific instructions on how to use Khenpo Gangshar's mind instructions, and you may also meditate with your daily practice of sitting, ngondro, or sadhana.
How to Purchase the Text
NOTE: the link to purchase the book is not yet live. If you register, now, before the link is available, we will send you the link as soon as it is live.
The text will be available for purchase from the Nalanda Translation Committee (NTC) website at nalandatranslation.org.
If you wish to have Mark bring your copy with him to DDL, when ordering, you need to check "Local Pickup" and fill in the NTC address as your shipping address: 1619 Edward Street, Halifax, NS, Canada, B3H3H9. Please add a note: "For Mark to bring to DDL."
Schedule
The participant schedule for those joining via Zoom is listed below in Atlantic Time. If this is not your time zone, you can check for times for your region here: Time Zone Converter.
Friday May 20
7:30 pm to 9:30 pm AST
Introductory talk on Khenpo Gangshar and his life and times with Chogyam Trungpa Rinpoche
Saturday May 21
9:00 am to 12:30 AST
9:00-10:30 — Practice
10:30-11:00 — Break
11:00-12:30 — Teaching with Q&A Discussion
2:30 pm to 6:30 AST
2:30-4:00 -- Teaching with Q&A Discussion
4:00 - 4:30 -- Break
4:30-6:30 -- Practice & Protectors
Sunday May 22
9:00 am to 12:30 AST
9:00-10:30 — Practice
10:30-11:00 — Break
11:00-12:30 — Teaching with Q&A Discussion
2:30 pm to 5:30 AST
2:30-3:30 — Teaching with Q&A Discussion
3:30-4:00 — Break
4:00-5:30 — Practice & Closing