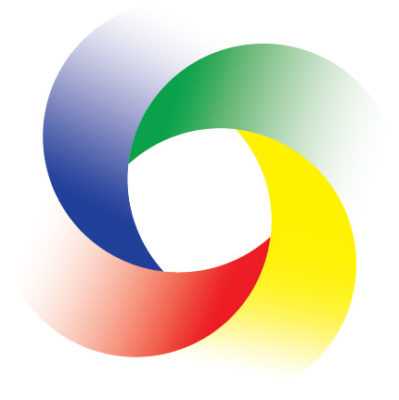 (Online) Five Wisdoms Tantric Yoga: a Psycho-Spiritual Practice
with Irini Rockwell
This course is organized in five bi-weekly sessions.
About Five Wisdoms Practice and Tantric Buddhism
Chogyam Trungpa Rinpoche, working with senior students between the years of 1992 to 1994, created a practice using specific postures and colored rooms. This practice was based on the traditional Buddhist principles and wisdom energies of the Five Buddha Families. First called Maitri Space Awareness, it is now widely known as the Five Wisdoms, which uses the same postures while wearing coloured glasses to explore these energies.
The origin of these teachings is deeply embedded in the embodied practices of Tantric Buddhism. The postures authenticate this whole body of teachings. The practice works directly with our subtle energy, based on the premise that our sanity is embedded in the very energy we experience as neurotic.
Our neurotic tendencies block our channels and chakras. The posture practice creates a flow of energy through our psychophysical being, heightening our energy and challenging our habitual patterns. Through repeated practice, they "flush out" the blocked energy, purifying our karma. When we embrace the intensified energy surrounded with an attitude of unconditional friendliness (Maitri), we experience relaxation, warmth, and clarity. This is the transformative power of posture practice. Practitioners are always amazed at how magical they are, quite literally invoking wisdom qualities within us, bringing out the best of who we are.
What to Expect
You will practice the postures with coloured glasses at home, exploring each energy for one week. A regular practice with the energies is a powerful way to experience your world through different lenses. You begin to see how the energies are an expression of everything you think, feel, say, and do.
To allow everyone to share their experience at a deep level and learn from each other, we will create a community which is inviting and warm. Irini will facilitate a journey to reveal yourself to yourself during the bi-weekly sessions.
On alternate weeks you will meet in Reflection Circles with your peers. Being open toward everyone in energetic resonance invites fresh insight.

The Online Schedule
The course is divided into five bi-weekly classes on Saturdays: May 14 |
May 28 | June 11 | June 25 | July 9. Please mark your calendar.
Each bi-weekly session begins at 2pm Atlantic / 1pm Eastern and is approximately one and a half hours long.
To find your time zone, use this Time Zone Converter.
Who Should Attend
There are no pre-requisites for this course: everyone who is interested is invited to attend. Meditation instruction will be offered.
You will be asked to fill out a short questionnaire when you register. This will help the teacher, Irini Rockwell, to understand your experience with meditation practice or note any physical limitations you may have so that she can offer remedial instructions according to your needs.
Please do note that, if you have significant physical challenges, you are still welcome to attend. Irini provide instructions on how to modify the postures.
Costs
Tuition: 200 CAD
Material Requirements for Practice and Study
Irini will provide the following materials (no charge):
Five Wisdoms Posture Practice Workbook

Posture Practice Instructions and Photos
Before the class begins, you will need to purchase or borrow:
The Five Wisdom Energies

by Irini Rockwell

A set of Wise Eyes 2 coloured glasses. Here are the details on how to do this and what the cost will be:

Wise Eyes 2

are produced and distributed by Daryl Brown. To purchase a set glasses, email her at

[email protected]

Pricing: Wise Eyes $30 USD, $40 CAN

Shipping flat fee: $5 North America, $7 International

Delivery takes about 5-10 days in North America, 7-12 days to Europe
About Five Wisdoms Institute
The Five Wisdoms Institute, owned and operated by your teacher, Irini Rockwell, is now and it's 20th year. It has been a primary holder of these profound teachings and practices first transmitted in 1993/94 by Chogyam Trungpa.
For a further exploration of each of the five wisdoms programs offered by the Institute, you are invited to explore the teacher's website.
You may also find these articles written by Irini Rockwell of interest:
Indeed you have been a pillar in keeping the Five Wisdoms teachings going over these many years. Sticking with that path with dedication and over many years creates an imprint that hopefully will help continue these precious teachings beyond our lifetimes. With gratitude.

Judy Lief, pre-eminent teacher in the lineage of Chogyam Trungpa Rinpoche.