LIVE ONLINE COURSE: Transforming Fear with the Five Wisdoms
With Irini Rockwell
July 11 - 25, 2020
A Three-Week Class on Saturdays at 2:00 pm Atlantic Time, Starting July 11, 2020
In this unprecedented, uncertain and unpredictable world facing a pandemic we all have been living in fear of the insidious coronavirus. But perhaps the real issue is not the virus but the fear itself. There is a pandemic of fear and the emotional turmoil it causes. 
We can work with fear in an intelligent way through the profundity of the Five Wisdom Energies. They are key to emotional transmutation, revealing the great depth of Buddhist psychology and the transformative power of Tantra. An understanding of our nervous system gives us further insight. Here's the key: your wisdom is in the darkness of your confusion. When you embrace your energy with unconditional positive regard, the apex of your struggle is the apex of your brilliance. There could be a pandemic of possibility!
Benefits
Working with the places that scare you, your fears
Tuning into the subtle energy dynamics within and around you
Having a deeper understanding of the process of emotions
Discovering where and when you shine and get stuck
Engendering self-acceptance and self-compassion
Practicing verbal and nonverbal engagement
Engaging with a group of people interested in this journey
Course Format
A Workbook and Keynote slides will be sent to you once you have registered. They provide the training contents: writings pertinent to our topic, reading assignments from "The Five Wisdom Energies", infographics and guidelines for experiential learning exercises. Topics include The Nervous System and Tantric Yoga, Five Psychophysical Aspects (Skandhas), Six Intensified Realities (Realms) and Emotional and Intuitive Intelligence. 
The online sessions are entirely interactive. You will engage in a variety of ways to fully understand your emotional landscape with an emphasis on experiential learning. Sessions are recorded and sent to you.
Session Dates and Times
Sessions meet at the same time for 3 weeks for an hour and a half. Session start times: 
7:00 pm Central Europe / 2:00 pm Atlantic / 1:00 pm Eastern / 12:00 pm Central / 11:00 am Mountain / 10:00 am Pacific 
Session 1 (July 11): Buddhist Psychology and Neurobiology 

Session 2 (July 18): Emotional and Intuitive Intelligence 

Session 3 (July 25): Embodying Wisdom 
Who Should Attend
This course is open to both new and experienced meditation practitioners. All are welcome.
It's in our Nature to be Emotional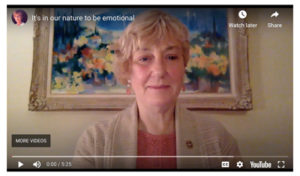 Cost
Suggested: $108 CDN
(Approx. $80 US)
Payment is by credit card or e-transfer.
Generosity policy applies. If you are experiencing financial difficulties due to loss of income, please email [email protected] and indicate what you are able to offer for the four-week program. We understand, and would like everyone who is inspired to participate to be able to do so.
If you are able to offer more, your support will be much appreciated.
Leader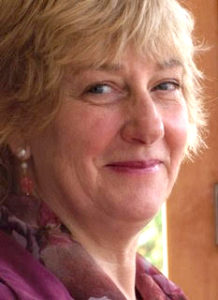 Irini Rockwell
Irini Rockwell has been internationally recognized for over 30 years as a Buddhist teacher, author, coach, and trainer. Her writings include two books: The Five Wisdom Energies, a Buddhist Way of Understanding Personalities, Emotions and Relationships (in 10 languages; published in 2002) and Natural Brilliance (published 2012). Of her calling, Irini explains, "For decades I have been deeply interested in the essence of who we are and how we can bring out our best to serve the world. The Five Wisdoms have been the vehicle to bring together my training in Buddhist dharma, psychology, meditation, (mindfulness and awareness), compassion, psychotherapy, leadership, mind/body disciplines, movement, and…
Learn more about Irini Rockwell